Freeman is appealing, and I hope will have the help of organisations like the ACLU who'll bring up the judge's inappropriate comments.
The prosecution apparently maintained that Freeman was the "mastermind" behind the robbery, but the corporate media is not forthcoming on how they convinced the court of this.
I'd bet the judge gave him a lecture on taking responsibility for his actions during the trial too.
The jury must have bought the "follow the letter of the law" (even if it's stupid) argument.
I want to be on jury duty again. My last time was 20 years ago and it ended in mistrial after a week so we didn't even get to deliberate.
Time to stop giving cops guns.
Man, I have heard of someone going to prison because the person they were robbing a place with killed someone. But never for a cop killing another cop with friendly fire. Seems a pretty large perversion of an already questionable law.
Holy forking shirt balls. This is an atrocity. I just knew it would be a Black man before clicking through.
But also, the dead detective's widow is a vindictive piece of work.
"Jagger freeman not only killed my husband, but he killed a part of everyone who knew him and loved him," Leanne Simonsen said.
And get this:
Leanne Simonsen told the packed courtroom her husband was not even supposed to be working, when he and his partner responded to a robbery
He wasn't even supposed to be there, a fellow officer killed him, yet she blames the guy standing, unarmed, across the street.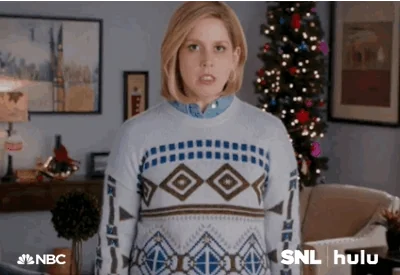 I mean in terms of felony murder weirdness this isn't even top 10. People like Ryan Holle who lent a car used in a crime, and wasn't even present are generally more surprising.
This was at least a pretty straightforward "but for" causation. Some of the weirder attempts at Felony Murder involve things like accidents caused by the police officer speeding to the scene of the crime, etc.
Given that the insurrectionists haven't had felony murder thrown at them, when this case and the one you link to exists, highlights how broken/racist it is.
Cops are armed, thuggish gangs operating under the color of law.
Prove me wrong dot meme
We have similar 'joint enterprise' laws here in UK where an entire group of people present at a murder can be charged with it even if the person with the weapon who did it is identified.
And then there's conspiracy…
And people wonder why Americans' faith in law enforcement institutions has been on a steady decline…
America is a failed state, exhibit 1e20.
There's some real criminal culpability there, but felony murder seems an overreach. That said, if that kid kid talked to a lawyer before he talked to the cops, he's likely never even charged with anything.
Don't talk to the cops, people.
"Holle, who had given the police statements in which he seemed to admit knowing about the burglary, was convicted on August 3, 2004."
I didn't, which just makes this so much shittier.
I didn't click through to the story.
I was going to say more, but fuck everything.