Release the saucer section.
Little known trivia is that the Klingons stole the design for their battlecruisers from an earlier Earth flight system.
Couldn't you just use the drone to fly over the boulder-strewn river?
I stopped watching his YouTube videos because of the glitter bombs. They seem to be an unethical and cruel way to react to the problem of package theft. Rather than looking at systematic problems and fixes the videos are for revenge and entertainment. Given that he is an engineer he should have assessed the environment and system of the problem before just making a video to make money. But making money is likely a larger motivation and of course making the videos annually is a real lean in.
Come on, man. Get with the program. Mark and Jim have made significant strides in proving that much of the crime in several countries is not limited by borders, and that we need to make more progress in international relations toward protecting all citizens.
And before anyone tries to throw in a "Yes, but…" – this is not about protecting oligarchs. This is about protecting grandma and grandpa.
While designing it, Rober collaborated with Jim Browning, Scammer Payback, and various state and federal authorities to use the glitter-bomb bait package as a tactic to track and arrest money mules and their supervisors, who were working with scamming call centers in India to rob elderly people of thousands of dollars. This was in conjunction with a multi-Youtuber movement to get back at and shut down scam callers, while raising awareness to prevent other people from being scammed.[26] The videos resulted in the shutdown of these call centers and the arrest of 15 senior officials involved in the scams.[27]
Oh, I don't know…maybe because of a long standing tradition of MIT student hacks and pranks?

The guy spent seven years designing and building NASA's Curiosity rover so it's a little dismissive to characterize him as little more than a YouTuber who makes stink bombs.
Yes, he was also chosen as a speaker because he's entertaining, but it's hardly surprising MIT would want a public speaker who is good at speaking in public.
Oh geez, have you ever spent hours at a commencement at a large school?
I teach college, so I have sat through more of those ceremonies than I care to remember (including one last week). I would be thrilled if my college had a commencement speaker as entertaining as Mark Rober.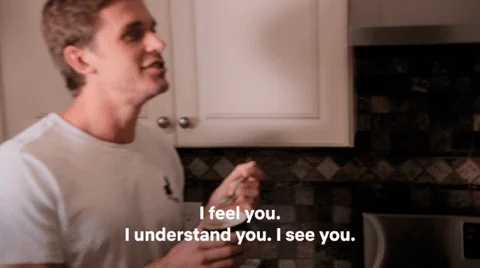 Glitter bombing is better than shooting someone dead on the porch. There's a fright and glitter that takes forever to wash out. It also provides evidence, and hopefully makes someone question their life choices.
But mostly it's better than murdering someone for stealing a package with a $15 tchotchke in it.
Or you're gonna slip and bust your head open on one of those rocks so maybe just find a bridge or take the long way around.
I'm an engineer myself and the last person I'd want to listen give a commencement speech is some random unknown engineer who was only known for being competent at building boring bridges or skyscrapers. It definitely takes a certain skillset to design those things, but pretty well-worn territory and not especially new or innovative concepts these days.
That's actually why Mr. Hamburger might make for an interesting speaker. Failure is a lot more interesting. We have gotten used to the engineering process being predictably reliable. A new story of "what went wrong, how did we get here" will add more to education than "I built a thing and it worked as predicted."
Maybe if it turns out that Mr Hamburger has been playing all of us for years with some kind of elaborate, long-game prank regarding his famous tower. The MIT folks are certainly known for their love of pranks!
That's kind of weird. Which is it?
It's predictably reliable when it comes to mature technologies. It's way more exciting and unpredictable when it comes to emerging technologies and things no one has built before, which is the space where Rober tends to do most of his work. One of the most interesting things about his videos is documenting how things fail and how those failures inform subsequent iterations of the things he makes.