I don't want to appear ungrateful, but 14 foot doesn't seem like a lot.
I mean, I wouldn't want to get in a fistfight with it but…
Police are asking any merfolk, Deep Ones or aquatic alien visitors with information to come forward.
14ft is 4.3m, for those of you who, like me, found it hard to visualise.
So. It begins…
Below the thunders of the upper deep;
Far, far beneath in the abysmal sea,
His ancient, dreamless, uninvaded sleep
The Kraken sleepeth: faintest sunlights flee
About his shadowy sides: above him swell
Huge sponges of millennial growth and height;
And far away into the sickly light,
From many a wondrous grot and secret cell
Unnumbered and enormous polypi
Winnow with giant arms the slumbering green.
There hath he lain for ages and will lie
Battening upon huge sea-worms in his sleep,
Until the latter fire shall heat the deep;
Then once by man and angels to be seen,
In roaring he shall rise and on the surface die.
(Tennyson)
Misread as Karen. Pretty big for a Karen.
The attack of the 14ft Karens?
And that guy in the video said it was unusual to see two so close together, so there's been another in SA recently, I guess.
So it is a bit of a damp squid for you?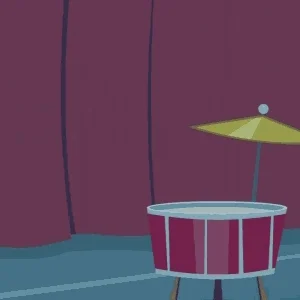 Yet somehow "the Kraken" is not nearly as annoying, even though these things emit quite an offensive, ammonia odor when decaying.
Never had a kraken call the cops for nothing or demand to see the manager

There was something distinctly…invasive feeling about those guys were doing on video to that squid. I don't know if cephalopods feel shame or a desire for privacy, but they are rather intelligent, and you never see them just flashing their beaks around.
Yep, "Massive Kraken"?
Clickbait.
Although, if you used it as bait, just imagine what you could catch!

You all flashed to this when you saw the headline.
Now we can all breath a bit easier knowing the kraken they released is in custody.
This topic was automatically closed after 5 days. New replies are no longer allowed.