I mean it's not totally far off from what's going on these days minus the Blade Runner-esque flair and being 'set x number of years into the future'. Maybe it's far off with an avatar building a following riffing and taking the piss a bit about the powerful being completely being full of themsel…
I mean I was thinking a few weeks ago about how Max Headroom was kinda like Kizuna Ai decades before Kizuna Ai, so I did think Max was eventually gonna get a reboot at some point after more and more eyes are starting to notice vtubers in the west. But I didn't expect it this soon though.
@dfaris Max also shown up in that that steaming puddle of diarrhea called Pixels in 2015
They'll never replace Blank Reg.
Checks-off another square on re-boot bingo.
Just need Repo Man and Time Bandits to win a leg warmer full of arcade tokens.
I'm glad they are bringing Frewer back. Without him, its just sparkling cyberadvertising AIs gone rogue.
… but how would that
what would
I mean, there is already a "Max Headroom reboot"—it's called the real world in 2022
Almost funny that with performance-driven real-time avatars (not to mention audio deepfakes), it's now pretty easy to create for real the "CG talking head over abstract background" that had to be faked in the 80s.
Except for the mouth, I'm guessing. Somehow that's still the giveaway for almost any otherwise-amazing digital human.
I really liked Max Headroom as a kid. Somehow I did watch most of the short lived series that was imported and its weird/dark/sci-fi story I could barely follow was up my alley.
Really enjoyed Matt Frewer on Eureka, too.
Don't forget the Headroom Hack:
I'm not sure if this is incredibly topical or a bit late… I could see this going either way - as an existing character being unable to capture the complexity of "virtual humans" as they already exist in the media landscape, or being the perfect commentary.
Well, I can think of someone who might work pretty well…

And in fact enormously easier and cheaper than really almost any sort of make-up effect, and potentially rendered in real-time, too (and sooo much easier on the actors). So I assume it actually will be all CGI. It'll be interesting to see what they do with it.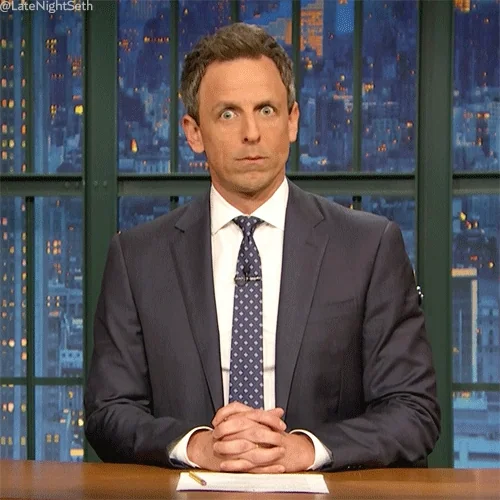 Anyone remember if they said a specific date that the original show was set? Or was it just… an amorphous point in the future?
"20 Minutes into the Future" according to Wikipedia.
I think forgetting that would be fine
It certainly doesn't need a ritualistic invocation every time there's a legitimate MH story
Based on Bryce's age and birth year it was something like 2004, but on the other hand they said information about toxic waste dumps and such things had been lost between our time and theirs, implying many generations …
The tv show was one of those things so surprisingly good you had to wonder how it got made. Lightning in a bottle like that can rarely be captured twice, but here's hoping.
Not sure if they can top the weirdness and stupidity of what happens in the crapsack world we live in…
I mean just look around. Just like ten years ago, if you have written some of the things that happen today as an author, most editors would have rejected it as "too much out there".
I seem to misremember two weeks to twenty years cartoon in the evening standard about holidays in the u.s.s.r…