eta:
If Facebook's AI is so easily triggered, why does it have such a problem seeing Neo-Nazis?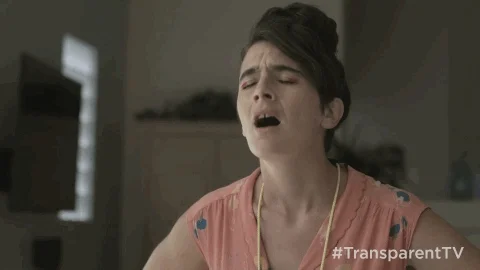 . They found that 25% of people who only got news from Facebook in the previous 24 hours say they won't get vaccinated, putting it below only Newsmax (41%) and slightly above Fox (23%).
What percentage of facebook users use only facebook for news? Is there a statistical difference between facebook and fox?
And Newsmax sounds like a real outlier. Is that because it dominates its sphere of influence, or because its competitors (Breitbart? wnd? ) were not listed?
Once again, Facebook champions privacy … of its algorithms: Independent probe into Instagram shut down
AlgorithmWatch, a non-profit group based in Germany, said it has been forced to end its efforts to monitor Instagram's newsfeed after parent company Facebook intervened.
[…]
For months, Facebook's WhatsApp paid no attention to the way the Taliban used the messaging service to sell surrender to the people of Afghanistan.
After reestablishing control of Afghanistan with minimal armed resistance, the Taliban, a Specially Designated Global Terrorist entity since 2002, took over the capital city of Kabul on Sunday and set up a helpline to allow civilians to report problems, such as looting and violence, during the regime change.
Finally, WhatsApp has decided to take action – it has shut down the complaint service, along with other Taliban communication channels, now that the Taliban are the de facto government of the country. What was the nation's government has collapsed, and Afghan President Ashraf Ghani reportedly fled in a helicopter packed with cash.
"We're obligated to adhere to US sanctions laws," explained a WhatsApp spokesperson in response to an inquiry from The Register .
[…]
 
Trust Facebook to find a way to make video conferencing more miserable and tedious
Facebook, a company perhaps not top of mind when it comes to enterprise applications, trust, or privacy, sees an opportunity to make the unloved video conferencing experience more convoluted, costly, and cartoonish.
On Thursday, the social ad giant's Oculus division, having recently recalled millions of itchy foam inserts in its Quest 2 VR headsets, introduced Horizon Workrooms, a virtual reality conferencing system. A suntanned Mark Zuckerberg even gave a interview to promote the concept of a Facebook metaverse.
The service is available as a free download to anyone who has a Quest 2 face-hugger and can recall where the device was last abandoned, or to anyone inspired to buy the headweight for $299, once post-recall sales resume next week.
[…]
I'm surprised Facebook isn't charging a fee for this 'service'
Facebook sat on report that reveals most-shared post for months was questionable COVID story
Facebook has revealed a report that shows the most-shared link on the platform in the first three months of 2021 described questionable interpretation of a death attributed to a COVID-19 vaccination – but only did so after publishing a later and more flattering report.
[…]