That was too adorable for words.
What about a howl?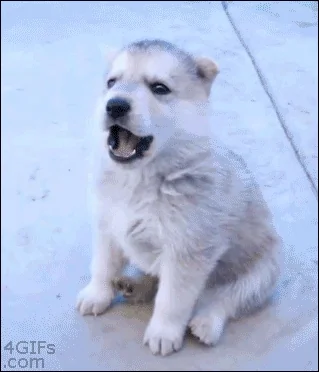 I wonder if dogs could learn to change diapers despite not having thumbs? Maybe diapers could use a dog-friendly redesign…
I think dogs are happy with it just as it is.
My sister-in-law was an avid dog lover and trainer. My niece learned to bark before she spoke!
Uh, no.
Dogs love to change diapers.
Thanks, "barking babies" is my new exclamation of surprise as in 'holy barking babies batman!'
The town of Rottweil has a bronze statue dedicated to its most popular offspring. What I like most about it is that its head and nose are shiny because everyone feels compelled to pet the metal doggo.
This topic was automatically closed after 5 days. New replies are no longer allowed.