All the popcorn gifs at once.
Related: According to sources, dead-eyed fascist Peter Thiel told a confidant that dead-eyed freeze-peach robot Mark Zuckerberg made a deal with dead-eyed sado-fascist kapo Jard Kushner in 2019 to not fact-check politics posts in exchange for the government not regulating Facebook.
This coterie of corporate psychopaths masquerading as humans really needs to be exposed to sunshine.
I'll take it, but still want an Anti-Trust Monopoly law past & enforced to stop these f@ckers.
Its really long past time that the mainstream press began speaking about FaceBook as a rogue organization exploiting the stability of our government and all of our rights for the opportunity to sell disinformation in the form of ads for their private profit.
Its time to dismantle FaceBook.
"sunshine" only hurts if it burns.
yes. . . . but maybe not?
Thx for the link! Great article. I've been reading how these right wing ghouls have been abusing the IRA and Roth IRA to shield billions in wealth. Quite the scam if you can do it legally, again and again and again and… Past time to tax the rich. For a start, investment income is just income.
And can anyone confirm that Thiel is quite literally a 'vampire' getting blood transfusions from younger men? So he can live to be 120, an asshole all the way… Creepy. Most folks read Ayn Rand but grow out of it, like learning to go potty or how to use a fork.
Erskine Bowles.
Bill Clinton's Chief of Staff. And Obama's Chair of the National Commission on Fiscal Responsibility and Reform.
Good.
I hope those companies get croaked & the defendants removed from society.
That Twitter link makes for some fascinating reading.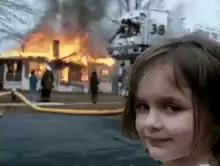 Wow, sudden shock of recognition of that desert photo!
I've been fortunate enough to have met JD Souther, and a lovely man he is too.