The "Door Prize" is usually reserved for bicyclists
Just watching the parking attempt was painful enough.
This really hits on a pet peeve of mine. This
is pretty much a joke in practice. I routinely have to swerve to avoid people opening doors. If I had more free time and were more of an asshole I'd love to stop every time to point out to the people who have done this that it's only by my grace, courteousness, and desire to continue on my way that they still have a car door, or in some cases, are still alive. I'm used to the idea that no one cares about other peoples' stuff and lives, but it still amazes me that so many people have so little regard for their own.
I honestly came within an inch of receiving a door prize about three weeks ago. I managed to stop in time, but I got a great big bruise on my calf from the pedal of my bicycle.
"I understand your consternation, but I think that you need to consider the cause of this mishap, m'lady - perhaps by gazing in yon mirror."
I've given cars a wide berth ever since getting barely clipped by a car door (but still sent me tumbling, trashing my bike and my knees in the process). But that only goes so far. The most egregious event since was when the driver of a giant SUV, parked a good three feet from the curb (placing the side edge of their vehicle in the marked bike lane), threw open their door right in front of me such that it took up the entire bike lane. I swerved into the next lane, my heart in my throat, and luckily there were no vehicles nearby, otherwise I'd be fucking dead. I don't think the driver even knew what they had done, but it was that event, even more than getting injured, that gave me a burning hatred for people who throw open car doors without looking. It was all the different levels of disregard for others that they demonstrated, that added up to something potentially deadly.
I cycle commuted for 20 years and hitting a door was my biggest fear. Mostly I would just ride a full door length away from any parked cars, but I still had some close calls.
Now my commute is about 600 metres, so I just walk.
Plus she carefully parked herself in the middle of what should have been two parking spaces. Double-Karen! Must be a Murkan on holiday in the UK.
How dare you be in position to be damaged by my negligence!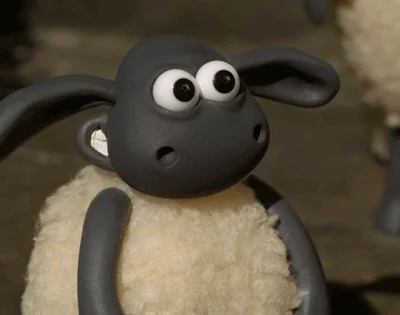 Was looking up the regulations in my state, and was pleased to learn this was added to the official driver's manual a few years ago.

That also means it's on the exam!
I was tootling up the road one day in a Transit van doing all of 35mph when the driver of a car parked just a bit wide of the curb opened her door. I immediately collected it, snapping it off at the hinges and sending it sliding down the road. Thank heavens the driver hadn't stepped out at the same time. It all happened in a fluid motion. I couldn't have dodged it as there was a car coming from the opposite direction precisely across from the parked car.
This is more dangerous than many think. Last year a taxi passenger killed a 7yo girl by throwing her under a bus by dooring her. But even a strong adult can break their neck when thrown over a car door.
(BTW, this is one of the reasons cyclists and bikers often take the middle lane when driving by parked cars.)
I find a good horror-movie level scream makes people aware they opened their door into my path.
Wall Street Bro flings his door open and the door gets blasted off by a passing truck. He cries, "Oh no! My Beemer! My Beemer!"
A witness informs him that his arm was also torn off, to which the man cried, "Oh no! My Rolex!".
That's how you can tell it's an old joke.
The present day version would be a Tesla and an Apple Watch.