Fanfreakingtastic job!
They missed "Purgatory" though, one satirical fictional series I sorely wish was real. I tried to submit it, but the submissions are "temporarily paused"
Unfortunately there are no actual video clips

I see an entry for Home for Purim from For Your Consideration (an Christopher Guest mockumentary that didn't quite get the recognition of his other ones, perhaps because it was too realistic). However, in-universe that was never released – it was rewritten to become the more generic Home for Thanksgiving because the powers that be feared that non-Jewish audiences would be alienated by the Purim reference.
Came for "Ow, my balls!"
Left disappointed.
very comprehensive otherwise though, and perfect presentation.

Amazing work, but how the hell did someone find time to find all of those examples?!
Also, I'd probably watch Honkey Grandma Be Trippin.
This is the best thing ever!
That's the director's cut that was retitled for international release.
Troy McClure! They have Muppets Go Medieval!!
can we get Itchy and Scratchy cartoons?
Itchy & Scratchy are kind of unique among all these in-universe shows since unlike most others we did get to see many full-length episodes instead of just a short clip or teaser hinting at a movie or TV show that was never actually produced.
So is it really "fake" if it actually exists in the same form that the in-universe characters experience it?
fair point.
I would say that applies more to the "in-show show" of Krusty the Klown, as those characters interact with the mains in Springfield, even as that show was where the I&S cartoons "aired" (sometimes in full, as you said).
Personally I always wanted to see the full-length stage production Stop the Planet of the Apes, I Want to Get Off!
The website also lists a collection of Roger Rabbit animated shorts, and several full length shorts do exist.
Maybe the collection referenced on the website are the ones that were produced by R.K. Maroon rather than Disney though.
Ha, I was going to post something about the Mcbain movie but they have it!
(and they do also have 3 different I&S entries, the show, the movie, and Steamboat Itchy)
As well as A Burns for all Seasons! Sadly, Man Getting Hit by Football has been left out, as well as perhaps more egregiously (since it won the grand prize), Punkahontas.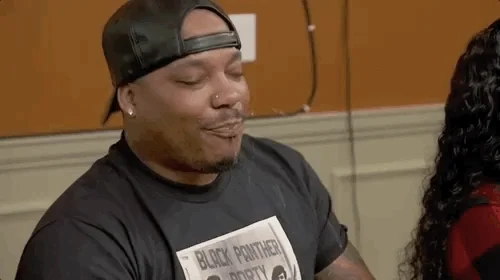 That term always cracks me up…
Thanks for the tip. I've been trying to catch the pilot of Wormhole X-treme, but I haven't been able to find it anywhere.
Really the only disappointing thing about this website is that it doesn't include links to the relevant clips that are so easily found on youtube.
Given that the "relevant" clips are very often
dubbed into bulgarian
letterboxed, mirrored, and pillarboxed
shots of someone's tv, wiith the radio playing in the background
perhaps thats for the best.