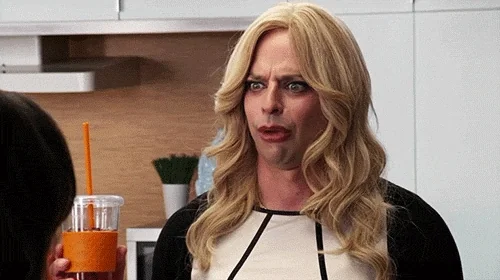 Wouldn't this be an exemption since it is factual map data? Or did he sneak a fake circle in there as a copyright trap?
The neat thing about this is that the artists are all deceased, so it becomes an exercise in pure intellectual property.
Do we even know if anyone bothered to renew that copyright in 1992 as copyright law would require to keep a book published that year from going into public domain?
Cobain was not available for comment.
In Nirvana's defence, the Map is not the Territorial Pissings.
Collages of 1940s-50s imagery were a mainstay of the 90s.
I sure hope nobody comes for my massive zine-profits!!
I'm beginning to think that pinterest will turn into a copyright nightmare. All those images, free from metadata, and therefore "free" for the taking,
Inferno, in English, is rarely free. Newly commissioned artwork to accompany newly commissioned translations.
Was this the Sayers translation?
Fights like this can go on forever so I guess in the end it will be the Devil who gets to pass the verdict, although he will probably just decide to impose eternal torment on both parties.
Other than Cobain, most (all?) of Nirvana's former members are still alive. Checking Wikipedia, there are a lot more than I realized, and I was a pretty hardcore fan back in the 90s. Dave Grohl's got that Foo Fighters money, but I bet Krist Novoselic could use the scratch.
Bob will protect us!

He was having lunch with Jim Morrison.
Is the artist of an illustration in a book usually considered the copyright owner for that illustration even if they are not listed as being an author of the book or in the copyright of the book?
ETA: The copyright page does specifically mention that CW Scott-Giles did the illustrations:
or perhaps consulting with Duchamp, Lichtenstein and Warhol
I double Novoselic is hurting. He's got recording royalties and some songwriting royalties for a couple of multi-platinum albums.
Yeah, it strikes me that this lawsuit is coming 30+ years after the fact because at the time, no one would have batted an eye at the practice.
Depends on the situation - either the artist did "work for hire" in which case the copyright owner is whoever commissioned that work (the author or publisher) or the images are licensed for use in the book in which case the artist still has the copyright.
Yah, this is the stupidest kind of fight. All the people who have earned the right to care are long dead, so this is just about rent seeking and making work for lawyers. What a waste of societal resources.
A tangential FYI, if you happen to still own any old Nirvana shirts, or really any old concert shirts from that era, they are worth mad freakin' money. My old Nirvana "seahorse" shirt from ~1993, I let my kid sell if on DePop for a few hundred bucks and we got ripped off; they're selling for like $600. I had an ugly old Megadeth shirt that they sold for like $100. It's insane.