Some birthday music, mayhaps!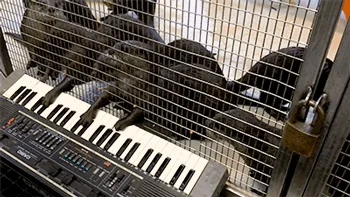 Love these fat otters; I could watch them bat around cat food allllllllll day. But cronching on salmon is a close second.
love he puts the cat food in the water before crunching on it
Am I the only one who thinks "you could feed a North Koresn village for a week with all that food……"
I do not understand how they keep their home so immaculate with 2 otters living in it…
I love how he looks away from whatever he is reaching for. Soooo sneaky!
I would behave like this at Jiro's sushi bar.
This topic was automatically closed after 5 days. New replies are no longer allowed.