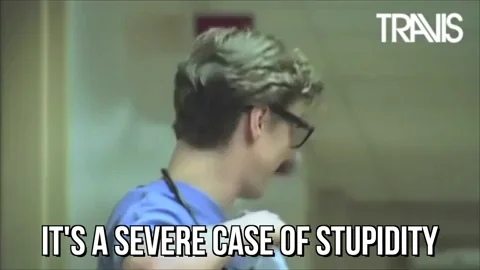 but, why? the mind boggles.
imagine those duck dynasty dudes washing their nasty-ass beards in the "blessed waters of brer rabbit"
better yet, let's not. this is a stupid thing. may the Mighty Magical Diz™ come down on the water takers with heavy cease and desist orders.
See above… also, they are "owning" the libs by doing this… The dumb it never ends… dumbventure time!!!
I hear drinking it will cure you of wokeness, and dabbing some in your eyes will prevent you from seeing racism.
Betcha a non-zero amount of those jars are not even water from that ride; just plain ol' tap water…
Correction: the film came out in 1946 and was widely recognized as a racist film even back then.
Most people complaining about the change have never even seen the original film in its entirety because Disney never released in on home video in North America and hasn't made it available for viewing in any form since 1986.
I will have to not put this on the shelf next to the gamer girl bath water that I do not own.
That's fortunate, otherwise you might have to roll on the potion miscibility chart.
I'm tempted to start listing some tap water and then publicly donate the proceeds to the ACLU.
No doubt.
Speaking of which, I've got some water that flowed underneath a bridge I can sell someone too.
The more things change, the more they stay the same.
@Brainspore, can confirm: it was on the TV (Sunday nights, The Wonderful World of Disney) when I was a child, but I'm a Boomer, so anyone saying they've seen it despite being young enough to be my child or grandchild is either admitting to piracy (oh my) or just lying through their teeth.
People can list anything but selling is another thing.
I checked, 21 items show sold between 20 bucks and 120 bucks.
So that whole sucker born every minute really does exist.
That's where I saw it as a little kid, at some point between 1978 and 1985 approximately.
It was still on THEN??? OMG.
Aye; sadly so.
I remember being just old enough to know that it was incredibly fucked up, regardless of any catchy tune.
I have designs on selling NFTs of such bottled water. Now that's some lib-ownin'!
Maybe you can make a homeopathic racism-fighting compound by taking this racist water and diluting it by 8 or 10 orders of magnitude oh my goodness this is so stupid I can't even finish writing this even as satire.
Yup. I probably saw the same broadcast and saw it again projected at summer camp, when our field trip was rained out.
ETA: Actually, come to think of it, quite likely not the same broadcast, as I probably didn't see it on a Sunday night. (Yes, this is all fascinating, I realize.)
How about no. If people really want to watch racist trash they can dig it up on their own, rather than have this shit linked from here. Just stop trying to popularize this bullshit. It's not cool.
I am not trying to popularize anything nor have I ever tried to popularize anything.