My condolences…


/s
fOrEigNoRs aRe StEaLiNg My JoB!
This is in the same ballpark as companies who confuse "projected earnings" that have not materialized…with an "earnings loss".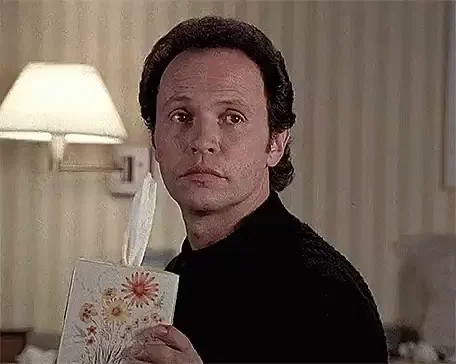 "I wouldn't mind if he was just more scrutable," the snooker player was heard mumbling.
I watched that whole video just waiting for the fit, and no fit was given.
There is a pay-wall for the fit, no pay, no fit.
Leaving aside the blatant racism/xenophobia, I'm confused and intrigued by the central argument - that being an amateur gives an advantage because there's nothing for them to lose. I know that psychological state is really important in athletics, but I would have thought that being a pro, and thus able to spend all your time practicing would give a bigger advantage. I guess his argument, ultimately, is that it's not fundamentally a skill-based sport, but an attitude-based one. (Or the pros don't actually spend all their available time practicing and rely on gatekeeping to be on an even competitive field.)
Nothing beats the Willie Mosconi Minnesota Fats match hosted by Howard Cosell.
I miss those Wide World of Sports days.
I have no idea how this pro amateur thing works but the kid that won the match used to be pro. Another article explained for the pros it's more than winning a match it's about rankings that the amateur isn't involved in.
Like I said, I don't get it but the pro wasn't very professional no matter how it works he knew there were amateurs in the tournament.
He's being an arse. I don't believe he is a racist arse. The other guy referring to 'the Chinese boys' would, I suspect, have been just as likely to say 'the Australian boys' or 'the Irish boys' but it is certainly true that there are a lot of new SE Asian and Chinese players, some of whom are world class and have won major tournaments (without any griping by other western pros AFAIK - they seem to be as highly regarded as any other player).
For example Ding Junhui, from China, has won the UK Championship and was the World Open champion 2017 and is much respected in the game.
Selby also makes the point that there is a lower-tier set of tournaments which the amateurs have to go through to qualify for the major tournaments and become pro. For some reason this tournament could not fill all the pro places and so allowed some amateurs in to 'top up' the numbers. That seems to be why they are saying the amateurs should not be there.
But had he won, I doubt he'd have said 'I shouldn't have had to play that extra match/round - it was wrong that it was needed simply because they admitted amateurs'. So, just being an arse, if you ask me.
After his shock 6-5 loss, the 39-year-old launched an extraordinary tirade against World Snooker Tour for allowing players like Si to compete via the "top-up" system, in which the top-ranked players outside the tour gain entry if the 128 available professional slots cannot be filled. Murphy was roundly criticised on social media for his opinions and World Snooker chiefs dismissed his claims.

However, Selby has vowed to stand by Murphy and, after his win against Muir, he told BBC Sport: "I think a lot of players agree with him. Because [Shaun] said it after he lost, people probably think it is sour grapes and he wouldn't have said it if he had won – but I totally stand by everything he said.

"There's a reason there is a Q School to try to get on [the professional tour], and if you don't get on, you should have to wait another year and play in the amateur events."
Snooker's reigning champion Neil Robertson doesn't want any "Chinese boys" at the tournament.
"Do you wanna know how I know you're racist?"
"How could he be a racist if he hates the Irish?" isn't a great argument against a person being racist.
Indeed it is not. Nor was it my argument.
I have no idea how the tournament or season works (and nothing at all about snooker), but it might be that you don't "go big or go home" if you are playing for the season – you play for a shot at 2d or 3d place or whatever rather than take a risk and end up 6th – and at that level, I can see some of his frustration. Still, cut it with the racist b.s. – you lost, deal with it.
Welcome to "getting old", my friend.
Always inevitable, yet always a surprise.
…and the "Young"… are in your place before you know it.
Nobody has a right to be a professional sportsman (really? Snooker is a sport?). The rules are completely arbitrary but they're what you sign up to. Don't like them? Pick a different sport or do something else. If you want to compete in a tournament which has top up places, don't complain when that works against you.
Sport is the most fickle of professions. It's why they returns can be so good, but there's no time for losers. This is literally what you sign up for when you become a professional.
I mean I can see his argument re all the major and minor tournaments no longer requiring pros to qualify in otrder to become an entrant… and that why does he have to do qualification norms every year to maintain up in the pro level when it's not even required to be a pro to be in pro tournaments anymore… but that's all a lot of whining when you can't beat the people coming in that way.
If you don't like your pro league letting amateurs in , you need to have them stop that (you ARE a union, after all), or you need to beat he amateurs.
Professional sports/gaming is one of those fields where the participants ultimately create nothing more for society than an entertaining spectacle. That's nothing to be ashamed of—the entire entertainment industry is based on the same principle—but let's be frank: it's a lot more interesting to watch a surprise upset than to watch a heavily-favored champion rack up yet another win.
As long as everyone is playing according to the same set of agreed-upon rules this kind of complaint is just sour grapes.