This is Banksy-level crime-as-performance-art-and-social-commentary.
While this is an entirely plausible scenario, I think it's unlikely. Why? First, because it makes them look like the chumps they are; nobody on the right admits weakness if they can help it. Second and more importantly, if they were committing fraud here this scenario is not nearly stupid enough to be something they came up with.
Seriously, if they were actually committing fraud they'd have video of somebody dressed as antifa sneaking into their office on their "security cameras" or audio of antifa taunting them or something equally ridiculous. There would be some elaborate convoluted scenario that would fall apart while they were playing whatever audio or video they'd come up with.
I kind of hope that this is fraud, although I'm skeptical. If it is, somebody over there might end up with some consequences for a change.
While I appreciate your humor, it would not surprise me a bit if this turned out to be insurance fraud.
Never EVER change normal wire transfer procedures based on an email. ALWAYS call to verify!
Still, this makes me happy!

This story is giving me life today…
Finally, some proper "Leverage"-style fraud I approve of.
Good thing these guys are such idiots. LOLs.
Extraordinarily unlikely that this is real. This is almost certainly a grift by Slippin' Jimmy to solicit donations and also to avoid paying taxes on the alleged $165K. I would be surprised if there was $165K to begin with. Never believe anything a con man tells you.
Do you have a source other than Project Veritas? They are publicity hungry and habitual liars. Victimization at the hands of ambiguous enemies is very much on brand for them.
I agree with others that it is hard to believe anything Veritas says. Has anything they have "exposed" been true or mattered if it was true?
Agreed, as he's a fraud who has monetized his bureau of assholes who cry wolf, it is likely not safe to take him at his word.
Exactly, Nothing he says can be trusted, Not one word, not the first syllable of a word, not the first electrical impulse to trigger the first synapse of the nerve cell of his primitive ganglion to create the first syllable of a word.
It's very depressing that his life's work is going to be methodically doing the wrong thing. He will be doing this 20 years from now, and inept as he is, he's going to have some successes. Why he did no jail time for a plot to wiretap a US senator is astounding.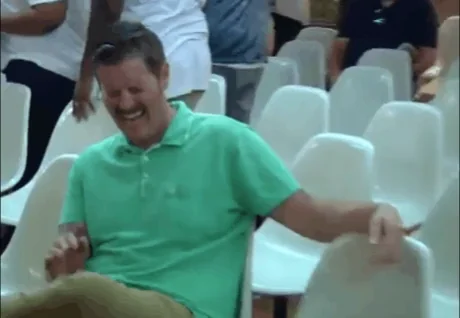 These aren't 'conservatives'. These are fascist death cultists.
Referring to them as 'conservative' only serves to give them legitimacy, so
stop it!
a.k.a. 'Karma'
Gods, & I thought I was cynical…
but it ain't cynical if it's true.
True enough, but the Rubes are gonna Rube, nevertheless.
I mean…these people have literally fabricated everything they've ever done, and have done such a shitty job of it that they've been easily exposed every single time. Frankly, my theory seems like the most likely explanation exactly because it's so freakin' stupid.
The schadenfreude is strong.