My goodness I hope this misconduct doesn't hurt the otherwise impeccable public image of Project Veritas.
Too toxic for the raped right-wing disinfo operation he co-founded. Quite a feat.
Like Lex Luthor getting booted from the Legion of Doom for committing too many crimes.
When the far-right backers found out that he was a closet thespian, he had to go.
Well it certainly won't change my opinion of Project Veritas.
Thespian? They thought he said lesbian.
I can just hear the board admonishing him:
"Donald Trump may get away with breaking the first rule of Republican grift, which you know damn well is don't get caught, but you, sir, are no Donald Trump."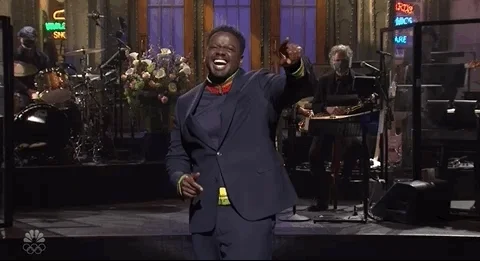 So the guy who made his name by dishonestly editing "gotcha" videos is dishonest?
Surprising.
For some reason, Trump's moral failures are celebrated by the charlatans of the religious right. It solidifies the fact that forgiveness is reserved only for the wealthy and powerful as long as they are actively involved in punching down on the poor.
his musical theater dreams

"squandering" its money on bizarre projects such as a musical production
I'd like to know more. Is this a trend? Do people often pursue this with the excuse that it might improve their public speaking abilities or something? Was he pushing original projects or tiresome, inconsequential revivals?
But unless my eyes deceive me there's not single mention of any such thing in the linked article and I have no idea where this item is coming from.
More background in this article:
We are gathered here today to celebrate the release of his latest book. I'm finding out in real time that that celebration will include a 50-minute musical-theater production dedicated to telling O'Keefe's story in song, dance, and strobe light.
I don't get it, I thought these folks loved grifters and cheats? /s
I assume it's really about liability and not toxicity. He is still being investigated for paying someone to steal personal items from Joe Biden's daughter.
"This just in … James O'Keefe is Antifa. Sources close to Project Veritas say that the disgraced former chief executive was actually a left-wing infiltrator, who is suspected of having engaged in large-scale fraud in an attempt to harm the reputation of the project.
A spokesperson for the Project said today that none of his co-workers suspected O'Keefe (38) of left-wing leanings until his squandering of project funds came to light. "At that moment, it hit us," the spokesperson said. "No real conservative would ever embezzle funds or misuse donor money. The only possible conclusion was that the Project had fallen victim to a well-funded sting operation carried out by the anarcho-communist Biden administration and their close allies, the fascist organization Antifa."
Rumors that a search of O'Keefe's desk had turned up a black ski-mask and a well-thumbed copy of "The Communist Manifesto" could not be confirmed at press time.
We'll be back with more on this rapidly-developing story later …"
His bros are still defending him, squealing that he's going to expose the corrupt liberal media… soon. Yeah, I wouldn't bet on it, guys.
It's quite awful how wide Project Veritas' reach is. A few years ago I was literally up a ladder in Dublin putting up posters for a Pro-choice protest and some guy came up to us and started going on about their bullshit claims about Planned Parenthood "selling baby parts", and refused to accept that 1: The report was indeed a pack of lies, that 2: Members of Project Veritas had been arrested over the claims, and 3: Planned Parenthood is in America and not Ireland…