Hmmmm… I hope they choose well their amphibians…
came here for that reference!
not disappoint!
"you don't remove the bones?"
Is that on the morning menu?
Mark Twain — 'Eat a live frog first thing in the morning and nothing worse will happen to you the rest of the day.'
Plenty of "interesting" options for the culinary adventurous in one of Taipei's night markets. I think the pig's blood cake on a stick was the one that stuck out the most to me.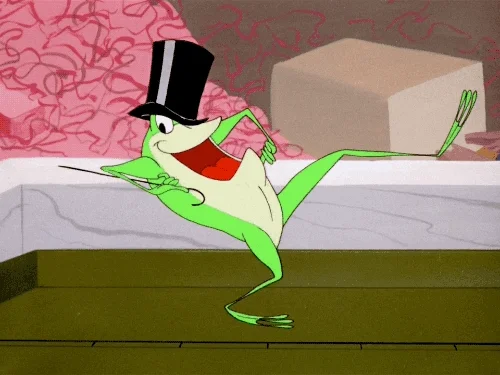 funny, I happen to be at a ramen/hotpot shop right now and they always at least have frog legs (right column, middle row)

Haven't tried it yet, and I have no intentions either!
I had snake blood in Snake Alley at the Huaxi Street Night Market a couple years ago. It's really several components: Snake blood, snake bile, snake penis wine, and two other things I don't recall. Plus snake oil capsules, and a glass of shaoxing wine. Nobody spoke English, and I didn't have a google translate with me. Luckily there was an old man who showed me how to do it. Drink half the blood, then mix it with the bile. Drink half that and mix it with the penis wine. Then half, and proceed along. Use the last shot to swallow the capsules. Drink the shaoxing wine after it's all over. Honestly, the wine was the nastiest part.
The old man motioned that it's good for you, with his body language suggesting increased sexual virility.
I can eat pretty much anything. Except frog's legs. I know it's psychological, but I always taste formaldehyde and 10th grade Biology class.
I've had froglegs before - a long time ago. But not sure where I'd begin on a whole or mostly whole frog.
Or isopod for that matter, though isopods are cool!
This doesn't look like good date food. The frog looks like he's daring you to try to eat it. It reminds me of some food trucks I've been to where they provide you some unwieldy portion on a tiny plate with a floppy fork and no place to sit.
If we took the bones out it wouldn't be crunchy, would it?
When visiting China, I once accidentally ordered Ma Po blood cake - think Ma Po tofu but coagulated blood instead of soybeans. It wasn't bad, but I prefer the vegetarian version.
Despite being crustaceans like lobsters or crabs, woodlice are said to have an unpleasant taste similar to "strong urine".
What about the giant isopods that they make the ramen out of? Different diet than rotting vegetable matter in the forests.