"Honestly, I don't get the appeal. Diamonds are literally carbon molecules lined up in the most boring way. They're worthless space garbage. What you're holding right now that's basically meteorite poop." —Michael (The Good Place)
I witnessed courage in the face of uncertainty. The commentator with the "plague of lawlessness" remark was totally funny.
It's hard to say who's the MVP in that brawl, but my vote goes to "Lily" with the blond ponytail. See how she keeps kicking the shit out of the guy who falls down while never taking her eyes off his buddies? Girl can multi-task. And when some dude gets past Chair Lady for a second, she's right in there, throwing hands. Definitely a team effort, but nevertheless, the lesson is clear: you do NOT fuck with Lily.
Most impressive that so many people's fight or flight instinct immediately dialed up to "fight". Normally a smash and grab is over so fast people don't even have time to react.
Hey! I own a meteorite and fossilized poop. So calling it meteorite poop makes it even MORE attractive to me.
---
I would think those cases would be like an inch thick of Lexan. Though you would maybe need a layer of gorilla glass on top, or buff it once a week, as it will get scratched. But you can't bust it with a hammer. Or do a composite layers of glass/Lexan.
Many jewelry stores now only keep the cheap stuff, paste gems and cubic zirconia mounted in low-carret or plated settings on display so that nobody has to risk their lives against smash-and-grabbers, but of course a lot of smaller independents can't really afford that. The good stuff only comes out in a back room for a private viewing, or gets taken up front when a serious buyer is in the store.
My chief concern is that a couple of those smash-and-grab suspects look like children.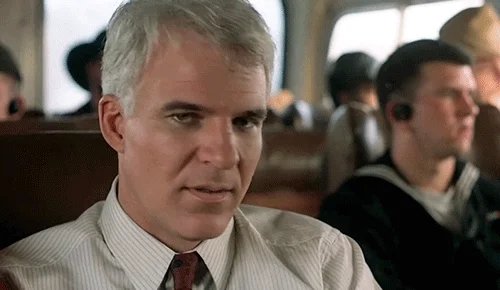 Twas impressive show of ninja like skills.
If only the employees had a wheelbarrow and a holocaust cloak.
Polycarbonate ("Lexan" et al) is pretty flexible compared to glass. It's also really expensive in thicknesses that don't flex appreciably. You can get it with a scratch-resistant coating but it's even more expensive. Putting a layer of 12mil or 15mil polyester security film on the inside surface would help the glass as a barrier but would need to be edge anchored to the showcase frame to keep it from collapsing into the showcase when broken.
One of the would-be thieves left their backpack behind. Add the bruises to the criminal group from the melee and it comes across as a bad investment of their time and money (balaclavas and hammers).
Maybe it is not Lexan then, but I have seen thick poly-carbonate "glass" used for partitions and the like that prevent people from attacking the people inside. It isn't flexing or sagging as a structure. It may flex under a hit with a hammer, which is good, it just doesn't break. Same with the sandwich with glass,the glass breaks, but the poly-carbonate layers keep it intact.
Yes it is pricey, but if you have 10 watches worth $10k or more each, it would probably be worth the security. But maybe this place is more of a "Zales".
Early Marijuana dispensaries in the SF Bay area all had the 'budtender" behind a bulletproof shield ala the Pope Mobile.
In the town my parents live in, which is small town and little violent crime, there is this weird, tiny gas station by the grocery store, where there are some refrigerated cases outside, and some candy and stuff inside, with a little slider tray and scanning stuff through the glass. Probably a similar set up, but I am just getting some M&Ms for the road.
Yeah, it's a balance between security costs vs. risk vs. marketing. You don't want customers to feel that they're in a dangerous place because they'll go to a more friendly-seeming environment. Some high end jewellery stores make the strong showcase security very attractive but have to spend a pile to have the furniture custom made. They also usually have security staff and greeters that are well drilled on security response.
I'm a big fan of plate glass showcase glazing with security film for most jewellery retailers. It has an excellent cost/benefit ratio and a month after the film is applied, the film is invisible. Staff training and frequent security process refreshers are important to provide an extra layer of functioning security.
I'll admit, I was shouting 'Give him the chair! Give him the chair' aka Shrek at the appropriate time during that video.
Yah, being Huntington Beach, I was waiting for the conservative spin. And there it is. With no data to support such a claim, he casually tosses out "amid a violent crime wave raging across Southern California…". Puuuh-leeze

Crime is up a little bit in 2021, but still way below historical levels. Republican fear mongering per usual.
Source:
Alternatively:

ok,
But what were they defending?
How much blood was in those diamonds?
Of course; that's where Shrek got the gag from, after all.