There's a song in that somewhere.
Huge branding opportunity!
Well that gives me the willies
So who covers the cost of removing the drillbit? The dentist's insurers?
What would happen if they just left the bit in his lung? I wonder what the body would do to this foreign object, maybe just wrap it up in scar tissue. Or would it cause some kind of inflammation that would be detrimental to the organ?
A few years ago, I was getting a root canal done on one of my front bottom teeth. The sliver of a drill bit broke off in there, and there will stay. It's totally apparent on x-rays, and luckily it doesn't set off metal detectors at airports.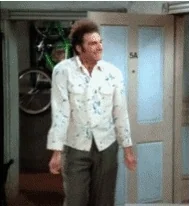 I wonder what would happen if you got an MRI?
A few years ago, while having a tooth drilled & filled, the drill bit came off and landed on the very back of my tongue. Of course, I was laying nearly flat at the time. The dentist wanted to get it with some tweezer type tool…but I pushed her away, sat up the best I could, and hacked once and the bit came out. I think it freaked out the dentist more than it did me.
I love the blame-shifting headline "Man Inhales Drill Bit" instead of
"Dentists Drops Drill Bit in Patient"
CT scan, fluoroscopy, that spinning imager thing, and presumably some dental x-rays that preceded the drilling. I hope the patient hasn't had too much previous exposure to ionizing radiation.
Am I missing something? Why doesn't this article include the cost to Tom Kozsi after his insurance declined to cover him.
This topic was automatically closed after 5 days. New replies are no longer allowed.