when one is so filled with raw, unfiltered hate, it must be very difficult to make any facial expression other than dour, curmudgeonly grimace face.


it is his resting hate face and it doesn't change.
What's next, him practicing laughing?
well, that does need work.
Hitler didn't smile all that much either.
So, Trump from jail, DeSantis from court and Biden on video from some studio. Going to be an interesting campaign year. At least the non-travel will pollute the environment less. Who am I kidding? Pollution by any other name …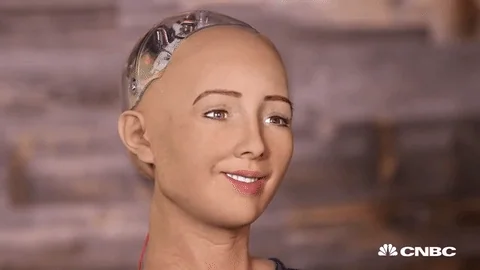 You won't get far in Republican political circles by having real human emotions.
Yeah, too bad Ron pissed off Disney - their imagineers really could help him out there.
Animatronic DeSantis would probably seem more human and warm.
In his own way, he's as off-putting as Ted Cruz. That anyone would cast their vote for either of these two says a lot about the meagre nature of their character.
An announcement held with Elon Musk - a pair of weird, charmless, transphobic, race-baiting, shapeless monsters straight from the less appealing parts of the Uncanny Valley - who somehow have fans.
You just stretch the skull-meats until the teeth are exposed; how hard could it be?
This topic was automatically closed after 5 days. New replies are no longer allowed.