Might have to actually unblock DeSantis, just so I can tweet bobblehead and pudding gifs at him for a few days.
Wow, when the "I'm not a candidate" part started it was so jarring and weird that I assumed it was animated or a deepfake or a "bad lip reading" type video. Amazing that it's real.
It looks altered to me too.

It does. It sounded like he was imitating Reagan.
If you're not a candidate, why in the world is the governor of Florida on a four-country foreign trade junket?
I mean come on. Anyone with 2 or more functioning brain cells know the only reason he hasn't announced is a law that he hasn't quite found a way around yet.
Maybe it's to promote Florida's most famous tourist attraction?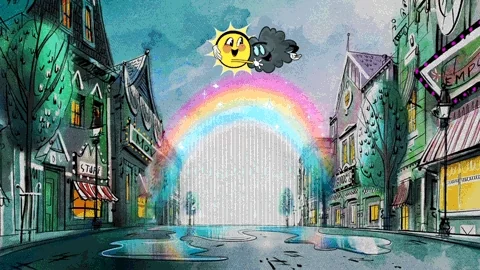 You mean the one he's actively at war against?
Perhaps he'll swing by Tokyo Disney for some planning?
DeSantis is in a weird spot. The deplorables want Trump as their guy. DeSantis thinks Trump will disqualify himself with his legal troubles and/or drop dead from being old and 100 pounds overweight. So he waits. In order to win the deplorable support he has to take on Trump, but he can't be seen as anti-Trump or it will alienate the deplorables. …but waiting makes him look weak and not Alpha or Sigma or whatever the incel deplorables are calling themselves these days.
He plans to drop some pudding in the waters of Tokyo DisneySea.
Reminded me of this:
Except the dummy is neither as stupid nor as evil.
I think he has to run now; waiting until 2028 to run is likely to kill whatever chances he has. Even if it didn't make him look weaker (and he's postured too much for it not to), there's a lot that can happen between now and then. The media will almost certainly find a newer, shinier Fascist to fantasize about.
Disney may also have inserted an entirely metaphorical stiletto between his ribs by then, too.
Yeah, it's a super weird spot for him, and it's fun watching him squirm!
In all fairness, I think DeSantis actually is a pretty weak guy. He's got all the posturing and signaling down, but he appears to be mostly spineless and, despite his educational pedigree, lacking intellectually.
Now, to be sure, Trump is an absolute piece of human trash, and not the brightest bulb in the box. But he's very good at making other people play his game. It's how he's managed to survive politically (and also probably in whatever realms of corruption and grift he's spent most of life on).
I don't think DeSantis even has a game. It's kind of fun watching him realize it.
Remember this guy?


Kinda got those vibes from DeSatan…
Holden, "The tortoise lays on its back, its belly baking in the hot sun, beating its legs trying to turn itself over, but it can't. Not without your help. But you're not helping."
Desantis, "It is probably trying to cross the border to seek birth control."
Holden ticks a box marked, "Asshole".