I never understood the legal theory behind this whole "sovereign individual" thing. If a person is a nation unto themselves then isn't the mere act of existing within another nation's borders an act of war?
Trying to find logic in the sovereign citizen nonsense will make your brain hurt.
Honestly, it's really just about wanting to do whatever you want and not suffer any legal consequences for your actions, based primarily on one's race.
The entire legal theory boils down to "I don't wanna!"
To that end, endless legal theories are put forward, arcane interpretations of obscure treaties and events and specific readings of specific rulings are tried and re-tried. The various phrasings they use (spelling their name as Smith: John, or John of The Family Smith instead of John Smith, arguments about fringes around flags, parsing the meanings of the phrase "do you understand?" and capitalized words, etc.) are, essentially, magic spells. Say the phrases right, and in the right order, and you can make the legal system disappear.
It's make-believe, in the vein of The Secret or The Power Of Positive Thinking. People who've been convinced that if you just wish hard enough, and in just the right way, you can get everything you want.
I'm just surprised that someone tried it in Singapore, of all places. Dude found out that the Singaporeans have no patience for this bullshit.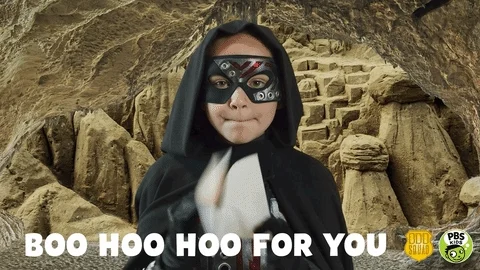 Yeah I always thought that the Sovereign Citizen nonsense was an American phenomenon, largely limited to people in the United States who believed they were granted special secret rights by the U.S. Constitution. I guess not.
We're the hegemonic power, so we're exporting out dumb shit to the rest of the world. Plus, a global white identity movement exists.
From my understanding, the Brits kinda started this one with the "freeman on the land" movement. Basically, people from the countries that think of themselves as having a God-given right to things.
Just dug through Benjamin Glynn's twitter feed and it's filled with antisemitic and homophobic rants. Plus a lot of rants about masons for some reason?
Sidenote, why do news stories refer to him as an "expat"? Wouldn't "immigrant" be the correct term?
It does seem a bit like declaring war on them is a reasonable response.
(Not really, of course. Really you just ignore their stupid shit and arrest them when they commit crimes.)
I remember the 1990's and how important it is to behave in Singapore:

I would expect a lot of things would get you 6 weeks and deportation in Singapore, no?
A very strange destination for a supposed "sovereign citizen". He probably would have run into big trouble much sooner rather than later.
Singapore is one of the last places you want to think law don't apply to you. They have a very structured and orderly system there. They have no use for square pegs who won't fit in round holes.
another great example of how to own the libs –– well done sir.
"Spitting truth bombs everywhere… the truth is pure but we are fed pure lies"
Yeah, he's a trash human.
When someone pulls this sovereign citizen crap, I wish the authorities would just respond: "Okay. We'll just hold you here until your embassy contacts us."
Then see who blinks first.
Expat is temporary, immigrant is permanent.
But, expat tends to be used far more to describe a person from a predominantly white country living in a predominately non-white country, with economic and social class often part of it as well.
With Singapore, that square peg will become "round" on just sheer (shear?) force alone.
Absolutely agree, this is magical thinking
"If I assert something with enough belief, it will be willed into being"
There are plenty of 'expat' communities of various flavours in predominantly white countries as well (I am familiar with and an occasional member of the expat Canadian community in Greece, for example).
That said, there is always a bit of 'why come here to hang out with people from home?' flavour to expat communities, and often some disdain for the locals. Economic and social class definitely play into it - few people are as racist to Mexicans as the Americans and Canadian expats I've met who live* there.
By 'live' I mean enjoy currency arbitrage while doing fuck all in a warm place. Sound appealing but I'm pretty sure I'd be a massive alcoholic within a year.