Last time I was in Mexico at a resort, at the beach-side bar one evening a fellow Canuck said he's leaving in the morning but still had a lot of weed left over, did I want it? Hauls out a big ziplock bag with about 20 pre-rolled joints. First reaction was bazinga! Second was to say good day sir and walk away.
I've got zero empathy for foreigners getting caught with drugs in these strict countries. Especially entitled types who go places with little respect for local customs or rules.
I saw all those delicious fatties I didn't want to be anywhere near that fool. When I got to Mexico they looked into my backpack thoroughly, every seam and little crevice - if I had tried to sneak even an Aspirin they would have found it.
If I want to speed, smoke weed, or say disparaging things about government I'll wait until I'm back on home soil. I watched Midnight Express.
I'm still going to go with stupid as the base assumption. It's weed. Two pounds of it in a package the size of a pineapple. Desperation implies trying to smuggle a more compact, more high-value, and/or more addictive/powerful controlled substance.
ETA: unless it's this dude.
Sincere reality points.
Used to travel through Oklahoma in the 1990s. About the same thing. Pull over before the state line; check bag, check ashtray, check for crumbs on the floorboard.
Drugs in no-go zones aren't funny.
Even if the concept of execution for carrying weed was accepted, hanging is just the way to do it. There is no good way, but some are way worse than others.
But, but… Crazy Rich Asians! /s
I wouldn't mind some Singapore type justice for spitting on the sidewalk.
I work around people that don't see any problem spitting on the shop floor.
And don't get me started on blowing your nose on the ground.
And while we're at it, tossing a used condom out the window or into the lake should be punished swiftly and severely.
Cool.
Nothing like getting the method right to murder someone, right?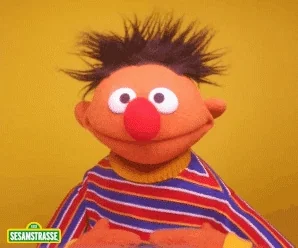 Yep. Can't get dead people to work for $0.14/hr, and make them pay for the privilege.

William Gibson describes Singapore as "Disneyland with the death penalty"!!