Yeah, not a really great country.
I briefly dated a woman who laughingly told me that she forgot about an ounce of weed in her backpack that travelled with her through Singapore, Malaysia and Indonesia. It was at this point I realized that she might not be the brightest bulb in the box.
Singapore is definitely near the top of the list of "countries you don't want to fuck around in" — they'll fine you $1k for chewing gum.
Here in the very civilized United States, possession of a harmless substance isn't punished by ending life, just by completely ruining it.
Is that all?
He's lucky he wasn't caught instead for spitting on the sidewalk.
Singapore, I am told, is a very beautiful place to visit. But very orderly and authoritarian.
I was pen pals for awhile with a CEO and Assistant of a toy company there, and they had a gorgeous golden retriever in the office named "AstroBoy" who at one point was a stray and adopted, but he wasn't registered and they had to hide him from the authorities. I can't recall why they couldn't just get him registered, but evidently it wasn't an option.
Capital punishment is a barbaric penalty for any offense, but this guy just exhibited literally fatal levels of stupidity.
So why then does the rest of the world continue to do business with Singapore?
Singapore is a mostly neutral third party in a cross-roads like location. It serves as a place where people from different nations in the region can gather and negotiation deals without feeling like someone has the home turf advantage.
When you think about the types of people deciding to do business there think about the worst stereotypes of Wall Street or British aristocracy. Exactly the types a people that would love to have an authoritarian playground that keeps the unwashed masses in check. They would never spit, or chew gum, or do recreational drugs in public, so they are fine with those rules, they probably don't apply to them anyways.
Yeah I guess I was really being rhetorical. But agreed
So, uh… what's Singapore's fucking problem, then? Clearly they want a very clean image and they have a draconian way of enforcing that, but they could easily still accomplish that without resorting to full-on murder, especially for something that's objectively less harmful than littering or jaywalking.
If you're lucky!
– signed, a former caning victim.
I guess, why does the world do business with China, the United States, the United Kingdom, Israel, Saudi Arabia, Russia, Hungary, Turkey, Phillipines, and any number of other countries that trample human rights to a greater or lesser extent? We could add to that countries that are patriarchical (Japan), etc, disrespectful of Indigenous people (Australia, Canada)… We could probably even find reasons to exclude Finland and Sweden if we looked hard enough. The global economy is so integrated that getting anything done on a large scale requires making deals with the devil.
As @milliefink points out, people love money, and if you love money it's hard not to do business with any of these places. It would require a complete reordering of how the world works, and wouldn't necessarily address the undesireable characteristics those countries have. There are more than enough corrupt, authoritarian countries that they would band together and keep themselves going.
I'm not saying sanctions or economic isolation have zero effect, but they always come with the hypocrisy tag - why is one regime worthy of sanction in the name of ethics and principals while another isn't?
Can confirm. Been there several times and it's a very bipolar place. Tolerant in some respects of things like business corruption but extremely authoritarian around public behaviors.
A nice place to visit as a foreigner but you couldn't pay me enough to live there.
Unfettered capitalism
Wait… you @ed @milliefink, but I got a notification? Did you maybe change it?
Yes just caught it and edited.
Okay! Makes sense! Just wanted to make sure there wasn't a weird glitch to report!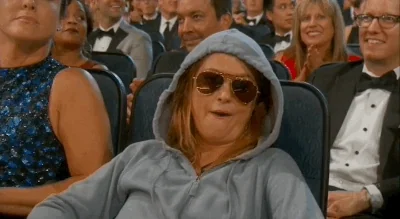 See also Dubai. It's a pretty rotten crowd of Westerners that frequents places like this.