He chanted "water, agua, water, agua."
Well, of course. Everybody speaks Spanish in Singapore.

Do airports and airplanes constitute a kind of neutral space, or are you subject to the laws of the country in which the airport is located?
Because if I recall correctly, Singapore takes a rather dim view of certain kinds of anti-social behavior, and their laws are rather fierce.
Too bad they couldn't pop open the door and toss his ass into the ocean, lots of agua water agua for him now.
When the plane is on the ground, local laws apply.
Put another way, dude is in TROUBLE.
Judicial caning is still allowed in Singapore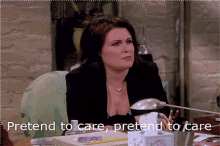 That teenager who was caned there in the 90's is seared in my memory.
… and seared into their back, IIRC. Caning is pretty brutal.
I was thinking the idiot needed a spanking, but that'll work.
Ah yes, Michael Fay. I remember Clinton petitioning for leniency. I think the number of strokes got cut in half. Also immortalized in a great Weird Al parody:
I was thinking the same. Singapore is not a place to fuck around, because you will find out.
This topic was automatically closed after 5 days. New replies are no longer allowed.