My break from FB, Twitter, etc. is a permanent one. I'm both thrilled and relaxed.
Social media definitely is exhausting and depressing.
I am a fan of the visuals on the story though. It scares me and I like it.
I stopped using Facebook in a serious way at some point last year and it almost immediately made me feel better about everything. I still check in every now and then, but it never takes long to find some kind of nasty that brings me down again.
It's a shame because it has the potential to be such a useful tool, but it just isn't these days.
We sit/care for a 13 year old that has been bullied/harassed on various outlets, she is spectrum diagnosed. It took less than a week for us to see visible signs of improvement and dialing down of stress. The vile & disgusting things people said to her were off the scale, it was soul crushing to me, what it was doing to a her/child I can't even imagine. Were just happy she's off that mind poison, off to a good start.
I abandoned Social Media about a year ago. It's great, but talking to stray cats and lurking on Boing Boing wasn't completely fulfilling my needs for socialization and media. Dipping my toes in the water by finally making an account here and commenting.
Social media breaks make you "happier and less anxious"
The way I read that headline, I thought it meant that taking a break with social media makes one "happier and less anxious".
I just got out of Nextdoor for these reasons.
Is the BBS social media? Sometimes I think i should be here less often than I am… (no offense)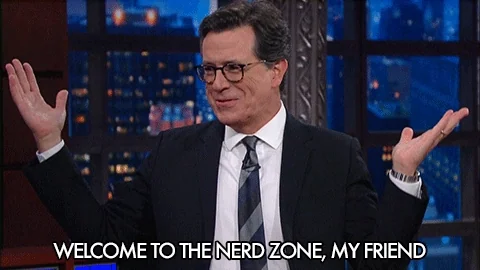 I figured that out years ago. I also limit TV news to half an hour a day (and no FOX "news" at all).
Thanks, It's great to be here!
Mom's constantly asking me how to make something work in faceschnook confirmed the wisdom in my deciding I'd never join. I had to tell her every single time, "I don't use it, and don't know how it works. Did you try google?"
She also had CNN on all day long, which made me want to tear out my hair. (Had it been faux news, I may have also torn out hers.) I was usually able to get her to watch something else a few minutes after I'd join her, and when she finally gave up watching so much of it, we both felt better.
I was lurking here for about a decade before I made an account. It then took me maybe another year before I made any posts.
And look at you now!
I just focus on retweeting art and stuff on twitter. I avoid trying to get into fights online since it just makes me angry all the time.
Yes it is. But the big difference to other sites is moderation. In both meanings.
I read/post in forums only; on here, on Ars Technica, and on Ravelry (there's a group called "Lazy, Stupid, and Godless" which is amazingly both sarcastic and positive).
I watch PBS headlines go by, and dig in on important ones. No actual social media streams for two years since I slow faded off FB. My stress level rises on big events, but the overall impact is better health, more outdoor time, and a longer attention span (sometimes).
This topic was automatically closed after 5 days. New replies are no longer allowed.