If other data does not seem to help people reach obvious conclusions about the Former, maybe losing their life savings in one of his bad ideas will be educational.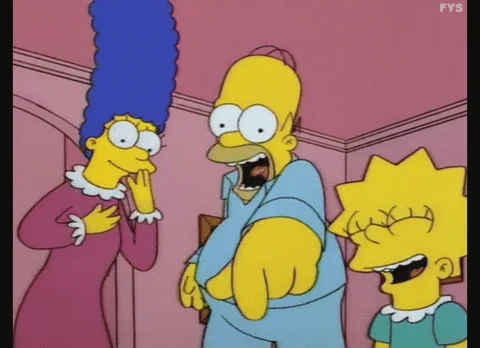 She'll just blame the "deep state"…
The grift… must flow

The American right is a grand pyramid of suckers.
It's probably not a good sign that just seeing that photo gives me an anxiety spike.
Hey, I like that song. Don't you get Marjorie Taylor Greene all over it!
Although now that I think about it something like "She got Charlie Manson eyes" fits pretty well. So never mind.
The only shitty thing here is that the mechanism used to fund Trump's social media company was one where most of the investors (and all the initial investors) didn't know that's what their money was going to be used for. (People invest in a "blank check" corporation that then buys/merges with an existing company.) Trump had no involvement with the "blank check" corporation, which was pretty much the only way Trump was going to get money at this point.
(On the plus side, people who were upset with the arrangement, once they found out, divested immediately - and apparently were the only ones that saw a gain.)
I have some excellent desert properties he needs to invest in! Weeeeeeeee!
I do hope she's lost a lot of money.
And I'm intensely hoping some of it will be revealed to have been campaign contributions.
That song has already had Ronald Reagan thighs rolled in it.
So, what you're saying is that a group of people invested heavily in a business without really knowing what the business was going to do, without any plan for the business, and the stock price went up very quickly, and then back down again very quickly? Thus allowing certain people who were in the know to sell their stocks at the high price, in effect transferring money from the suckerr- I mean, investors - to their own pockets?
This does sound a lot like a sca-- er, I mean "Trump Business Opportunity"…
LOLs. She doesn't even understand the principle of buy low, sell high.
I would not be surprised if there was direct market manipulation to pump up and then dump that stock.
If I ever encounter Q people my plan is to make bets. Lots of bets.
How much Kool-Aid can one person drink?
That's a winning strategy if I ever heard one:
CNN is reporting she was in for $50k.
Yeah, you can be pretty sure that it wasn't her money.
She bought in at $94. Its now trading at $67 up from $53 earlier today.
I hope she bought lots of shares at the peak & holds on to them until they reache Penny Stock status.
ETA:
Ah, thanks for that info.
Well, not quite the peak, but close enough.
Let the losses continue!
If it has You Know Who's name associated with it, rest assured it is a grift.