Truth. Peter Pan is the classic trip into the worse areas of the British late-imperial pscyhe, where everything seems fun at first and then you're like "wow, this is really quite awful no matter which direction I look at it from! There's nothing about this which doesn't implicate something amazingly horrible!"
It might be premature to make any conclusions about the director's abilities since that movie won't be released until February but the trailers aren't especially inspiring. It looks like something made with film school production values and a premise that doesn't go much deeper than "no one can legally stop us from making a Winnie-the-Pooh slasher flick anymore!"
Even then, filmmakers sometimes overestimate just how important the copyright laws are in reality. Everyone was expecting Disney to bring down the hammer and try to quash the release of Escape from Tomorrow, which was secretly filmed on Disney property. Turns out that just ignoring it was enough to make it fade away pretty quickly. If someone made a low-budget Pooh horror movie a few years ago maybe they would have done the same thing.
'Disney's'? Maybe I'm too English, maybe a literary snob, maybe a snob more generally… Maybe all three! But: Winnie The Pooh is not Disney's. I've only ever seen part of their version of the tale once, and anybody they like is welcome to subvert my memories of it. Bleugh.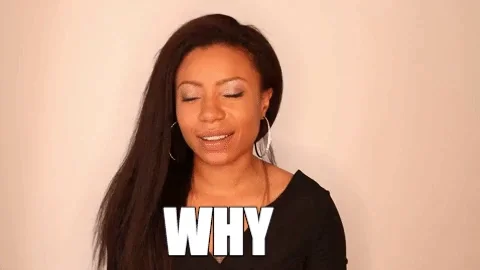 The original book had a slightly dark side already, with casual mentions of Peter culling the lost boys.
"The boys on the island vary, of course, in numbers, according as they get killed and so on; and when they seem to be growing up, which is against the rules, Peter thins them out; but at this time there were six of them, counting the twins as two."
Also I saw a mention of this grimdark book in a Reddit thread and meant to try it out soon anyway: https://www.goodreads.com/book/show/6308379-the-child-thief
I've always found the whole story of Peter Pan and Neverland a little creepy.
Doesn't the Great Ormond St hospital own a special, immortal copyright in Peter Pan? Another amazingly horrible implication.
The boy who wouldn't grow up? Isn't that already the horror movie for our culture?
Already living a "Neverland nightmare", don't need to pay to watch it.
No. Barrie did give the copyright to the hospital, but the copyright expired years ago. They were able to extend it when copyright terms were extended, but that has expired as well. The UK granted a special right for the hospital to collect royalties on public performances and commercial publication within the UK, but they don't have any copyright. In other words, they can't prevent someone from performing or adapting Peter Pan, they just get to collect royalties, but that's only in the UK. They have no way to enforce that outside the UK.
The story of Peter Pan is easily one of the most unusual that I've run across. Much like Mexico's bizarre copyright term, which not only grants the longest term to the author, but then holds the copyright of the work in the trust of the government after it expires, Peter Pan's story is an anomaly without equal.
Still, in a strange way it's fitting the the boy who refused to grow up also has the copyright term that is refusing to expire. Just as Peter fought against the life cycle that we humans must all follow, his copyright has fought and won against the life cycle all creative works must follow.
I guess if the intent is to remix the things that disney added to its animated films, the mouse might have a problem, but then why would you want to?
Well, that's intentional – there is a well supported theory that the book was intended to teach children a way to deal with brothers, sisters, friends who had died – child and infant mortality was around 30% before vaccines and antibiotics. Peter Pan as a psychopomp for those lost children, so to speak.
This is dumb - he apparently doesn't realize Peter Pan is already a full-on horror story, full of child-murder and an aged forever-child who hates and wishes to murder all adults, even believing that his constant actions do so:
"there is a saying in the Neverland that, every time you breathe, a grown-up dies; and Peter was killing them off vindictively as fast as possible"
That article says the same substantive thing I did. "In the United Kingdom (UK), the copyright in all of Barrie's work originally expired in 1987, 50 years after his death. It was then that former Prime Minister James Callaghan, who was still an MP at the time, sponsored a bill that granted GOSH a perpetual extension on some of the rights to the work so they could continue to collect royalties on it."
The article incorrectly characterizes this as a copyright. It is not. The hospital has no rights to restrict the copying of Peter Pan. It's only a right to collect a royalty, and only applies in the UK. It does not affect Disney or anyone outside the UK.
Watch it just go on about Captain Hook the De-Colonialist, I guess. Maybe deal with Croc's Vore issues. Doesn't matter as long as it drops 8 million on artists to use structural color in new housing designs. Death to the 1+4 (the midburbing.)
This topic was automatically closed after 5 days. New replies are no longer allowed.