I think smoking weed makes my hair grow faster, that's my scientifically stoner thought of the day.
I could have told them that. I can tell when I'm sick/stressed when my beard doesn't grow out (I'm particularly hairy).
I can also say that stress is the reason for MY hair loss. Two kids and recently widowed, I have less hair than my 3 year older brother with no kids/wife.
The world's going to shit, but on the plus side I don't have to go to the barber as often.
Did a find on "women" in the article. Nothing. Why am I not surprised?
IN MICE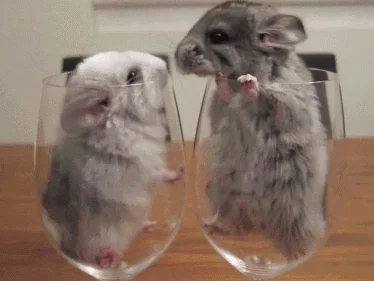 Can confirm, at the peak of my toxic last job stress my leg hair didn't grow for MONTHS. And this year, yeah, serious thinning in the crown area. A bit of a wake up call, really. What to do about it?
In mice. This may translate to humans, or it probably will not. Only about 10% of results from non-human animal studies prove to be accurate for people. Yes, ~90% of non-human animal studies are useless for people.
I've always avoided cats because laboratory studies have shown that proximity to felines is one of the strongest predictors of premature death.
I read that as 'three year old brother' and I was like, no wife eh? Wonder why?
You were lucky. Millions have died, everyone is a walking Petri dish and I look like the guy in the photo. Although I would never wear that hat. I'm not a hipster.
Make sure you deal with that stress properly, hair loss is probably the least serious of its side effects…
This topic was automatically closed after 5 days. New replies are no longer allowed.