Great. Now people will think a supreme court justice lives in my house.
I see a can of… Coors Light?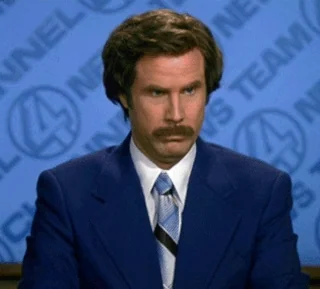 In terms of protection against protesters, is there a similar effort to prevent protesters from harrassing patients, doctors and staff at clinics that provide abortion? There's definitely been more violence there, as opposed to against SC officials who used to be called Justices.
I just did mine as well. Frankly, everyone should do it and thumb their noses at big data and the Supreme Court.
It's pretty easy to have Google blur your home:
But the cat is out of the bag when it comes to these assholes. Maybe move to wherever Susan Collins is moving to?
I'd like to blur google earth too but I haven't found a way to do that.
Where do these hooligans get the idea that they have some kind of right to assemble peaceably and petition the government for a redress of grievances?
I wonder what Gov. Whitmer thinks of these shenanigans.
I'm not advocating this, but the demonstrators would be within their rights to stand silent vigil on the sidewalks surrounding Brett's home, wearing creepy masks and with AR-15s strapped across themselves. Just staring at him as he comes and goes.

As linked in the post, there is a recent Supreme Court decision making clear people have every right to protest patents, doctors, staff and indeed patients at abortion providers.
That's different, Whitmer was restricting their ability to golf and buy seeds.
It's a complicated double standard.
So it's blurred just from "street-view" and not on the 'satellite' over-view view? That is, can we see down kavanaugh's chimney? ("ewww") ("Script-kiddie #153 reporting(!) to write an 'A.I.' "Streisand6000" to map every blurred out edifice in 'your neighborhood'")
I think it's high time to stand around the entrances of catholic and evangelical cult centers every Sunday with graphic posters of the victims of religious violence and screaming admonishments at those who enter. Totally supported by What's good for the Goose v. Gander.
From the linked article:
"To picket a judge's home is problematic … It tries to bring direct public pressure to bear on a decision-making process that must be controlled, evidence-based and rational if there is to be any hope of an independent judiciary,"
Not an issue here. This was not a case of rational, evidence-based decision making.
I guess it's an interesting problem. How does a society determine if a judge is indeed capable of rational, evidence based decision making, or is too incompetent to remain in office?
Artist's rendering of Kavanaugh after he got his red meat, but not his dessert. (
@tomtomorrow is the artist.)
Have you tried DEET?
It was recommended to me.
Not sure if it's paywalled, but it's funny as hell:
Well, according to the arguments by the right wing, and their talking points about how stripping away rights is "not really" stripping away rights (it's throwing it back to the states so that majorities can vote on rights, isn't that just magically delicious?), because abortion is not spelled out in the Constitution…they've also gone so far as to say there is no right to privacy. Even though the 4th would seem to directly contradict this claim of theirs.
That would apply to ANYONE, yes? Again, by their own line of reasoning.