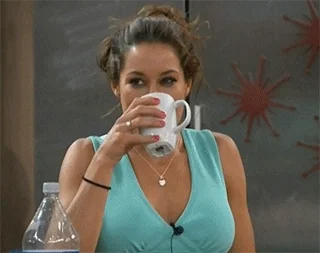 Engineers. Always tinkering with things that ain't broke.
All those attention seekers on YT are not engineers. Changes are only introduced to improve or fix what no longer work. I'm seeing neither. This one is impractical and unmaintainable. It's just a solution looking for a problem that is not exist.
This man's dedication to his comedic bit is astounding. This is some next-level prop comedy.
If reversed the angle of the treads so it was \ / instead of /, could he climb stairs or other objects with it?
Sometimes, re-assessing a design that was believed to be optimized can lead to surprisingly fruitful results.
This is not one of those times.
He's making round sexy again
I think people are underestimating the innovation here.
People who wanted a good walk spoiled traditionally had to resort to golf; this is surely a far superior solution to that particular requirement.
This "invention" was incredibly successful! The video is at 6.9 million views in 4 days. He has engineered viral content. (And we're talking about it.)
The practicality of the vehicle, the questionable engineering prowess, and the lack of improvement over current transportation is entirely beside the point.
Seeing what happens when you try to X instead of sticking with Y can be a fun challenge, even if the end product isn't necessarily an improvement on Y. Look at Joseph's Machines to see innovative but ultimately useless methods of doing things.
Using a precision vernier caliper as a tool to score metal and in a way that defeats the chance for marking the precise location he's supposedly attempting to achieve by using a precision caliper.
That really chaffs my hide.
I learned and then unlearned something today! Thank you.
Now how about those step drill bits? I'd pop through the small ones, build momentum, then blast past the diameter I intended. What is the point of those?
I like the creativity but I HATE the style of these videos. All filler and thirty seconds of actual content.
Most drill presses have integral "stops" built in to control the final depth, so that's one way around your stated (and real) risk.
I've never seen those used by techs/mechs at work. They pilot a hole, then go up from there with appropriate bits sizes until they get the hole size aimed for. I'm not sure if our possible proscription against using step bits has to do with some loss of accuracy or the difficulty of sharpening the flutes if needed.
Never reinvent the wheel unless you can make it rounder.
That doesn't mean you can't love it anyway. He's having fun making it and I had fun watching him make it. that's enough for me.
That was my first thought, or at least have it horizontal to get the benefits of a tracked vehicle.
It looks like a earthmover tip-toeing through the tulips, or to quote Douglas Adams, "as nimble as a young tank."