Caving to terrorists doesn't stop them. They thrive on the terror and chaos. When you give into their demands, they just keep on terrorizing while thinking up new demands.
Yep. They're extortionists who rely on stochastic thugs.
It's never enough until they make the people they hate fearful of being out in the daylight, confident in and proud of the people they actually are. Violence toward homosexuality but full embracement of homogeneity.
I wonder if the terrorists might finally be going so far that it will tip the scales for some people…when I think of the general demographic mix of people you'd see at a Target in OK, there would be plenty of people who might think they somewhat agree with the terrorists, because thinking about LGBTQIA+ stuff makes them feel uncomfortable, but if they then had to be evacuated bc of something like this, they might start to think, "but the LGBTQIA+ community isn't disrupting my life, these crazy extremists are…hmmm."
Maybe. But terrorists shot up a Walmart in El paso and the outlet mall in Allen… And nothing changed.
Any of the kind of change I'm thinking about won't really be visible until election days, though. I'm not expecting they'll suddenly become allies, but maybe they'll realize the rhetoric has gone too far and just start sitting them out, for example.

I think people do get fed up with culture wars, but worry how many understand there's only one side that's actually causing them.
This is my point. From what I've seen terrorism works. People blame the victims.
It requires sophisticated solutions for an unsophisticated problem.
I see absolutely no momentum gained for ending the tide of Christian Nationalist terrorism and murder.
Until I do I refuse to pretend otherwise because I believe this is one of the most important things people of the US could ever do for themselves and their future generations: identify Christian Nationalists as the greatest threat to American civilian life since the Civil War and act accordingly.
It sure would be nice if the US treated domestic terrorism as seriously as they do foreign terrorism.
Somehow, even after everything that has happened, every right wing domestic terrorist is still basically given a pass as lone wolves and good old boys never meanin' no harm.
How's that appeasement working for you, Target? Was it worth it?
In addition to adopting domestic terrorism as one of their primary tools, they're also trying to turn Timothy McVeigh into a new party saint.
Wow, It's almost like the Right Wing are falling into terrorist behavior. As an old gay man that was a gay teen in the 80s… I'm just utterly shocked at this. I would never have thought they would wish violence of somebody like me.
Who himself was inspired by the Waco guy, and so on. Right wing domestic terrorism is a culture and a cycle. We'll never break it until we start making it clear their behaviour is unacceptable. As long as we tolerate the far right, it will continue to fester.
Clearly these people love America.
(not oklahoma specifically)
Absolutely enraging. Instead of caving in to these terrorists' demands, they need to ban them for life- and be prepared to hire extra security to escort them from the premises (or taze them, if necessary) when they try to come back. The world needs to become uninhabitable for bigots. If they can't even refrain from committing a hate crime every time they go out shopping, fuck 'em, they should have to struggle to find places that will sell them food or clothing. All of this is their choice, the only thing lacking right now is the consequences for that choice.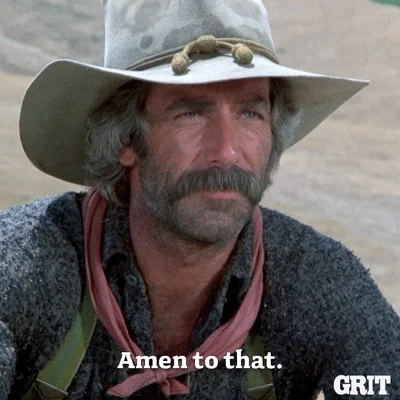 This topic was automatically closed after 5 days. New replies are no longer allowed.