Hey, @jlw - FYI, this is what I saw on the front page…
Apparently, it was so good they removed it.
It seems to be working but won't embed as yet.
It works! Thanks!
That clip included David Duke - and few things piss me off more than him claiming that he's trying to support the Palestinians by denying the Holocaust… like he wouldn't himself like to ensure that not a single Palestinian or Muslim did not live in the US (which he understands as a white Christian nation)…
Anyone, I highly recommend Deborah Lipstadt's book on Holocaust denial, which led to a libel trial which the holocaust deniers lost…
If it struts like a Nazi, rants like a Nazi, and hates like a Nazi; I feel it is fair to assume it is a Nazi.
Right, there aren't people who sympathize or are Nazi supporters. There are Nazis and everyone else.
In that vein, I also highly recommend the site concerning the libel trial as well
They don't believe in the gas chambers? YOU CAN LITERALLY GO THERE AND SEE THE GOUGE MARKS IN THE WALLS FROM WHERE PRISONERS TRIED TO ESCAPE WHEN THEY DISCOVERED WHAT WAS TRULY HAPPENING.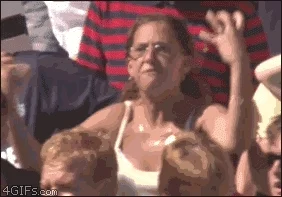 There was a time these bigoted arseholes were the fringe of the fringe. Now that the Nazi genocide is exiting living memory it's up to historians to prevent them from gaining mainstream acceptance.
Nah. They know it happened and how. They're just lying fuckheads who want to get a rise out of people. They're not ignorant, just evil.
Oh no, I'm not calling them stupid. I'm just offering up evidence.
The Holocaust on Trial site in my prior post has areas devoted strictly to how to offer evidence against their narratives.
The great irony is that the people most invested in trying to convince everyone else that the Holocaust never happened are by and large the same people who would love to host one of their own.
It's like being a "Moon Hoaxer" while simultaneously cheering on NASA's Artemis program. (Except with genocide.)
This is about more than pwning the libs.