mmm… irresistible lip gloss!
"c'mere, butterlips!"
That's from a Japanese book1) from the mid-1990ies (or somewhere around) full of satirical suggestions for inventions to solve modern day problems.
Needless to say, some of them are real by now.
1) Can't remember the title. Still got a copy at home, but I'm abroad.
P.S.:
I this misses the point, feel free to post any "That was the joke!" GIF of your choice. I must, however, insist that it is a GIF. Non-moving pictures just won't do.
I Can't Believe It's Not Marge.

How does this gadget prevent the dreaded "crumby-butter" scenario?
I purchased a butter press a year or so ago… and still have not used it…
do you have to leave it out for to extrude effectively…
It seems like, while it would put butter on your bread, one would still need a knife (or such) to properly spread it around.
I think a combo lighter-butter stick would be useful, to melt the butter a bit before smearing.
toast with butter and a swirl of carbon black.
who needs jam?
I dunno. This seems like it would be awesome for greasing things like trays and sheets for baking. I usually just use a paper towel with a pat of butter but it always seems so wasteful.
The Twisty Plastic Butter Blunt
APPLY DIRECTLY TO THE FOREHEAD!
I don't care if it's a complete sentence
I'm kind of embarrassed to admit it because I'm usually fastidious about keeping food neatly packaged and unspoiled, but recently I've taken to just peeling back the paper and using it like a glue stick on a hot pan. TBH, it does everything I want and doesn't contaminate the butter.
If only baking pans didn't have so many nooks and crannies, I'd be right there with ya! The technique described by @ficuswhisperer works, but it is a PITA. Of course, the worse pain is if you miss a spot and get caught up in emergency repairs.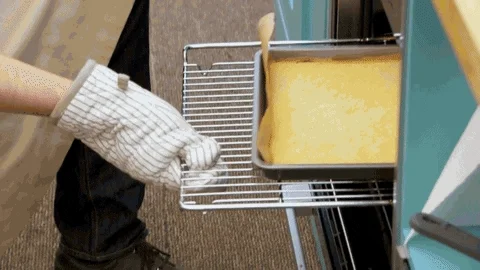 Absolutely this! Just keep it in the wax paper and apply directly. Sometimes the simplest soltuon is the best solution.
And I do it for nearly all butter/pan scenarios. Direct application to warm toast, muffin tops, etc. also good.
Any residue on the butter can easily be taken care if with one knife swipe.
Seems messy. Came to post the Lee Valley solution.
Oblig: no financial interest in Lee Valley. It's just the best solution I've found. And I've tried most.