Wanda is a hottie. "Doctor Strange in the sex multiverse", a pirate copy of the Marvel's movie, was uploaded to an adult video site and became viral.
"A toilet is a place where everybody is the same, there's no rich and poor, no old and young, everybody's part of humanity," Wim Wenders said
This made me think of some historical examples that definitely separated rich and poor. Still, I look forward to comparing those found in Japan with a few winners from Switzerland.
A Movie Magician Digitized Hundreds of 35MM Movie Trailers, Here's A Selection for Millennials Wanting a Nostalgia Trip
I dunno. I probably haven't seen either in decades, but I thought the Destroyer was easier to appreciate as goofy fun.
Something, something, beer goggles…
My favorite bit in the first film is near the beginning when Mako tells Conan "Think about it!" And Conan gets a longish close-up, and you can see the wheels trying to turn in his head.
John Astin is awesome… but why was I thinking he had died a while back? Was it because Raul Julia died not too long after playing Gomez?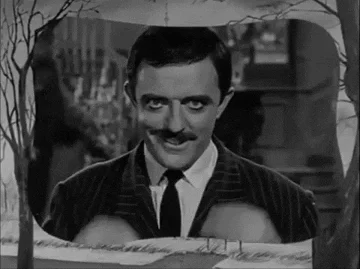 Ice-T's guide to blaxploitation. Film selection is mostly pretty standard, although Christopher St. John's Top of the Heap gets a welcome mention. Good but brief commentary from Donald Bogle and bell hooks among others. An episode of the '90s British Channel 4 show Without Walls which, based on the IMDb's episode list, looks pretty intriguing.

that family had some moves!
Do the Worm!
(I don't know what to call what he's doing.)