A little "whistling past the grave yard" today.
Is that really what we want? A puppet government?
Well no… we'd like a muppet government…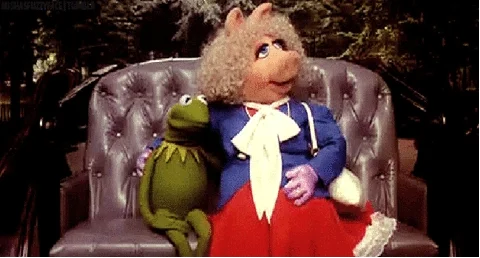 Madame President and Sir First husband…
Today could be your last chance to participate in it! Go vote!
And go vote Dem, because the monsters the GQP is running are not the cuddly and funny Henson ones.
The polling place where I have voted for the past 14 years or so was the busiest I have ever seen it. Typically, I have been the only voter there & one of the few all day, according to the workers.
ETA:
And this includes 2016 and 2020,
Not today.
There were two others that arrived about the same time I did, & there were about 6 others already there in the process of voting.
The poll workers said they had people in a line leading out of the door, earlier in the day.
Never heard of that happening before, at this location.
Don't know what to make of it, but maybe it presages good things for the Ds.
If so, I hope it's a blowout.
I for one welcome my Muppety overlords.
I knew there was a reason I didn't like this guy.
At the beginning of the clip; Was that the Nuremberg rally or the RNC convention?
This topic was automatically closed after 5 days. New replies are no longer allowed.