My brother bought one when we were kids. I remember the "instructions for care" were a lot like what you might see on best-of-craigslist nowadays: mildly funny creative writing. That and the cheap cost of manufacturing (make the boxes, put in one rock in each) were probably the key to its success.
i had one. no idea what happened – it must've gotten lost at some point. imagine how big it'd be if i had kept it! we'd have a nice boulder roaming the front yard.
I actually owned one along with green slime. My rock was named Christopher and the slime Mertle. I was a lonely kid in high school then. Probably explains why.
One of my relatives bought one for my Grandma and I remember taking it for walks. My cousin made me one of my own

Think of it as a pre-battery tamagotchi ("stone watch, rather than 'egg watch'").
[shrug] probably banks on genetic human directive to nurture something small
It was, they did, but I got mine for free by the river. Just as nice a pet as theirs and a lot less expensive. Forgot to feed it, though, had to toss it back.
You monster. This is why we have so many abandoned rocks clogging up our creeks.
Help end the rock overpopulation problem. Have your rock spayed or neutered.
But think of all the irresponsible pet owners who didn't put enough time into behavioral training!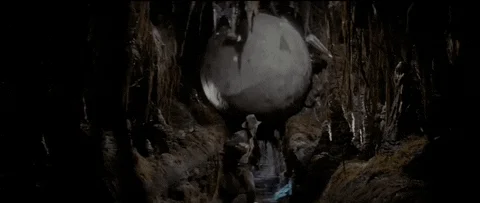 And then a couple of years later came the Chia-Pet. Which is at least alive (well, the plant part anyway)
Had one, it died.
In the late 90s the Pet Rock of that era was the Tamagotchi. I remember me and my 11 year old daughter were driving in the work van when a radio station said the xx caller (can't remember the number) wins a Tamagotchi. Dad you gotta call. Sure enough we hit the lottery but I had to drive 40 miles to the radio station to pick it up. She got to see a real live major market (Detroit) radio station and DJ.
She's 36, her Christmas present this year if the Star Wars R2-D2 Tamagotchi coming out in November.
Her and her husband are Comic Con Marvel Star Wars Disney nut jobs. Gift shopping is easy.
I still have an easier time understanding why people would pay good money for a pet rock in the 70s than why people are willing to pay good money for NFTs in 2021.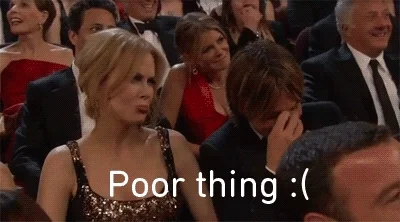 My grandmother (b. 1913) had one – I think one of my cousins gave it to her – and she thought it was the funniest damned thing.
Request for purchase was quickly and definitively denied.
My ex worked for an accounting firm that had him as a client. Dude made BANK. Those things cost like 22 cents to make in Mexico. (for those not following thread-wise, this is wrt chia pets, not pet rocks)
My best friend in second grade had one. I was so jealous until I went out in my parents' yard and found an equally cool stone. I also cut out a piece of faux fur into a mohawk that sat on it and turned it into a punk rock.