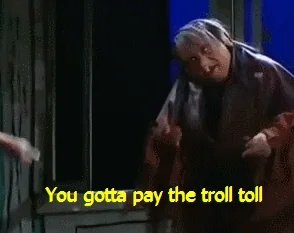 Remember, don't pay any tolls at the trolley hole or they'll take your soul.
TrollHole? Pfft. Wouldn't it be easier to make your own by shit-posting about Trump on Twitter?

Oh, yeah. That one'll probably be around much longer. 0_o
This topic was automatically closed after 5 days. New replies are no longer allowed.