Of course, if you have a computer program set up to resolve the ultimate trolley problem, does it halt?
It doesn't matter. Regardless of the outcome of he trolley is still better for the environment.
Not that any of that actually matters, because this particularly Trolley Problem is clearly not meant to be solved in any traditional sense.
None of the versions of the Trolley Problem are "solvable."
I mean… that's the actual point right? That there isn't a "correct" answer?
One way or another…
Hold my beer

and let me point out that the question "Is Sisyphus happy?" has already been answered:
"The struggle itself … is enough to fill a man's heart. One must imagine Sisyphus happy".
– Albert Camus, The Myth of Sisyphus
Kidding, obviously…that was a response to Camus from that show. Anyway, we have one answer, so next we need someone to give a different answer and explain why it's better.
Any sufficiently young child is indistinguishable from a psychopath
- Arthur C. Clarke (probably)
You wish to start a topic about the Trolley Problem.
However, that will result in many posts containing the string "troll", causing embarrassment and confusion for commenters who have their comments held for approval, and extra work for the moderators.
However, you are a moderator yourself and can suspend the automatic delaying of comments caused by the BBS rule.
However, that will allow bad-faith commenters to freely throw accusations of trolling in other topics.
What do you do?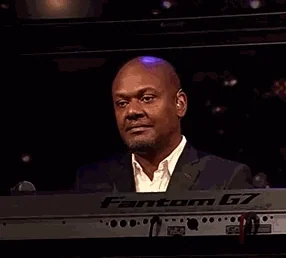 Right. The wording I quoted seemed to imply that this particular version wasn't solvable, so others might be.
Sure, but I think in general, the whole thing is really meant to highlight the grey zone in ethics, more than to give you a "correct" answer. I'm not a philosophy dude, but it just seems to me that the point is less a solution, and more what are the problems with any given solution… if that makes sense?
Hence torturing Chidi with the tr0lley problem, because he is the kind of person who gets hung up in ethical dilemmas, so much so, that that was essentially killed him in the first place…
I thought the main point was troll(ey)ing utilitarians…
I do wish philosophy would recognize when one of its thought experiments has actually been solved, and stop pretending it hasn't. Specifically, the Ship of Theseus. Physically speaking, identical particles are fundamentally indistinguishable even in principle. Saying a part has been replaced by an identical part is to say that nothing happened. There is no such thing as a ship being made out of "the same atoms" vs "different atoms," and if you insist there is, then you can't claim the ship is the same from one Planck interval to the next, even if every atom stays in the exact same position and state in relation to all the others. "Ships" are not fundamental, they are patterns of fundamental entities that human minds define and get to draw the boundaries of wherever is useful to our purposes. Legally, it's still Theseus' ship, and yes, you could change the laws, but not the history. Functionally, it can do the same things, or if the renovations alter that, you can define a clear path through the object's history of what was done and by whom. Physically, there is no course of action anyone can take that ever leaves it "the same" vs "not the same" from one instant to the next in any deeply meaningful way. This is also a fully general solution to the various teleportation "paradoxes": there's no such thing as an exact copy, either there can be multiple originals or you have to abandon the entire concept of an identity that persists over time.