Betsy DeVos gave $100 million to someone who cannot spell "banana".
I once described her as "almost lifelike."
I take it back.
"4:00 A.M. rise & thank God most things are not logical."
Makes sense, given how much DeVos hates education…
I'm going to give her a break on the to-do list. Why? Because when I make to-do lists that are of this nature, but a little less extreme, they are aspirational. Because no-one who actually keeps to a schedule like this needs to write it down. Its like the list of behaviors… this is to remind yourself of how you should be. If I wrote down by 6:50 - 7:40 schedule it would seem more insane than this, but I don't write it down because I do it every day.
… but, of course, "Robot" is literally in my (user)name…
I wonder how well this robotic, ultra-structured, down-to-the-minute scheduling system worked out for her when she was giving birth last summer, or in the months since when she was presumably raising a newborn child who may not have shared her appreciation for punctuality.
"8:35 – 9:00 – dilate to 10cm."
"9:00 – 9:03 – push child through birth canal. I DO NOT defecate."
"9:03 – 9:07 – bond with child."
"9:07 – 9:26 – phone meeting with attorney. Lactate."
She WAS cosplaying a genderswitched Steve Jobs. Now she's doing an impression of an innocent victim of abuse. I have no idea whether there is any truth behind her accusations of her former boyfriend. But they DO seem convenient at this point in time.
She should have listened to the Gwen Stefani how-to. It's quite catchy. Gwen's always looking out for the semi-human robot ladies.
Oh I have no doubt the relationship was highly abusive and that a narcissistic naive and frankly delusional 18 year old was probably easy to manipulate.
In the end though… she still committed fraud.
a person who thinks (or wishes) they were a character in a tv show, one they think is awesome and the rest of us thinks is an asshole
So you're saying they were full of shit?


"4:00 A.M. Be asleep."
"4:00 – 4:15 –Still be asleep."
"4:15 – 4:45 – Still asleep."
"4:15 – 5:20 – sleeping."
"5:20 – 6:20 – Fast Asleep."
"6:20 – 6:30 – Asleep"
"6:30 – 6:45 – Sleep at this time feels especially good"
"6:45 – Sleep counts double from here. Every minute of sleep after 6:45 equals two minutes of sleep before 6:45."
I do not regret my life choices.
REMEMBER TO DO HUMAN THINGS SOMETIMES
EXCEPT FOR THOSE HUMAN THINGS THAT SHOW WEAKNESS
DO NOT DO ANY HUMAN THINGS WHICH SHOW WEAKNESS
Damn your requirement for complete sentences, BB post bot!
"I show no excitement … calm, direct, pointed, non-emotive."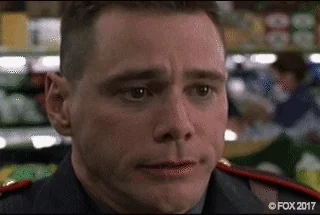 *remember to blink every 38 to 40 seconds
*make breathing motions

I've got one hand in my pocket and the other one is faking a Pfizer letterhead

I will never understand what it is with CEOs and getting up at four in the morning. (Though I suspect it may be some work-ethic-driven attempt to feel worthy of their good fortune.)
But I don't see anything robot about it, if anything it just looks like the usual boring self-improvement nonsense.
Never cared for 'creepy' in contexts like this, though. It just seems to elevate 'Eww, it's different!' to a moral imperative.
Ohmygod the handwriting. I somehow recognize this handwriting from just worst narcissistic women in my life ("friends," bosses, co-workers).
It must be this fake bubbly fake fake everything is wrong with you, not me, sort of attitude that comes out of one's handwriting.
I don't see her as a bot in the same way Zuckerberg clearly is.
Everything I have learnt about Elizabeth Holmes shows again and again how dishonest she is (probably even to herself) and I'm not believing anything on that list.
It was written out to show the jury.