I'm preforming for my pet, Right Now!
They could show this clip (unedited) on Saturday Night Live.
Do they perform the scent aspect of animal behaviour? Surly, that is the most import part for animals.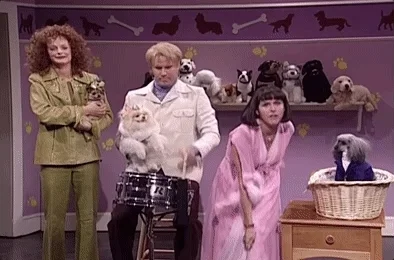 They've found a way to get paid for pet play. Good for them!
(Note: link is mostly SFW.)
Are they hiring? Asking for a friend…
Surely making people ask the question 'what on god's green earth has the world of performance art come to?' is the very raison d'etre of performance art?
So long as nobody asks me to ponder the orb it looks like everyone is having a Real Good Time.
This topic was automatically closed after 5 days. New replies are no longer allowed.