This time I can eat the slow-and-low smoked pork butt
So you like eating butt?
Bravo! Way to turn that frown upside down.
Let's eat!
It's nothing personal, in fact it's pervasive.
Why do people feel the need to say "low and slow?"
It's a redundancy.
It bugs me.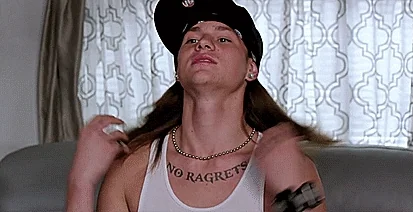 In a lame on topic comment, Why not chuck it in a gallon baggie and drop it in an Ice water bath for the quick chill? Since you're already going to bag it, why not speed up the process?
No interruptions to nap time then!
Sounds great
Here is one of my go to dry rubs
Midyett Rub
2 parts good sea salt
1 part black pepper
1/4-1/2 part sumac
1/3-1/2 part ground coffee
1/4-1/2 part garlic powder
1/4-1/2 part cocoa powder
I just dropped a pork loin with this into the sous vide a few minutes ago
This looks so freaking delicious. I'm not eating a lot of mammal these days (mostly just fish/shellfish and dinosaur), but on those rare occasions, I would go for this in a second.
I used to buy a pork shoulder every time I went shopping. At $.89 a pound even with bone in, it was a great to be able to smoke one and freeze a lot.
Lately I can't find shoulder for less than about $1.49 a pound (in 12 lb packages) , so I've been eating more bone in chicken thighs.
This topic was automatically closed after 5 days. New replies are no longer allowed.