A girl with a prehensile tongue!
Smart Beef, it's a thing.
What are you, a chameleon?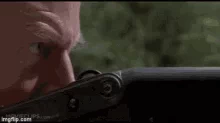 Delightful!
The animal is very intelligent. Let's kill and eat it so that we may acquire it's powers!
Smarter than some people.
Hey, be nice to Don and Eric! /s
I had raven black hair back in the day and was seduced by Mr Montana as I was by my dubious ex (now bffe) and our song is Indigo Rider. Thanks for the memory trigger… made my day

This topic was automatically closed after 5 days. New replies are no longer allowed.