I can't fault the dude for needing cash, but this seems a tad incongruous with what I thought I knew of the ethos originally behind the WWW.
Ethoses are famously flexible when the possibility of owning a yacht is on the line.
It's silly (and Berners-Lee obviously knows it), but I'm not going to begrudge the guy finally getting some money out of his work after 30 years. Especially if it's coming out of the pocket of some billionaire techbro who isn't a fraction of the innovator Sir Tim is, and especially if it's helping to support projects like Solid/Inrupt.
He holds TWO academic positions right now! One at Oxford and one at MIT! He's FINE for cash, I am sure.
Wasn't the web free and open source and nobody owned it? TBL has become a problematic dude. See also his position on DRM on the web.
If this is to be believed, he has a net worth of over 10 million…
He doesn't need shit, apparently…
That's what they told us. Seems like they lied. THEY own it, and the rest of us don't have a stake…
In case anyone is interested, I'm selling the SHA-1 hashcode for the Mona Lisa*. To prove ownership I will assign it to a wallet of your choice in my personal blockchain**. Opening bid is 1.3 Yachts.
'* Technically the SHA-1 hashcode of a scan of a photo I took in 2000, which I think makes this more unique
'** Blockchain is implemented as a notebook that I safeguard, but I would sell it to you if that helped close the deal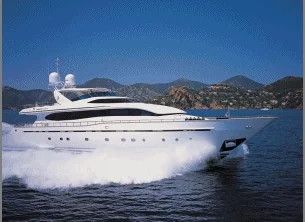 If anyone on Earth deserves money from the Internet, its TBL.
A vow of penury does not necessarily accompany its creation and creators.
Again, he's fine. He doesn't "need" more money. He is worth 10 million. I don't know where everyone is getting this image of him living in a hut, begging for the basics of life…
He wasn't flashy enough about it I guess.
If the podcast hosts and guests I have heard laughing about their own entries on Celebrity Net Worth over the years are anything to go by, that site consistently wildly overestimates the net worth of people, at least those in the second or third tiers of celebrity. I think the website editors literally just make up a number that seems realistic to them and then take in the ad money.
That said I'm also sure someone with two professorships at two of the most prestigious universities is doing just fine.
Which is why I said…

My whole entire point is that he's not hard up for cash. Is that point incorrect? Clearly you agree with me or you would not have reiterated my point about his professorships…
Clearly I do. Just wanted to point out that that source is suspect
Again, see what I actually said. Suspect source or not, I'm fairly certain I was being more accurate about TBL economic security than those who were wringing their hands about his supposed need for cash…
I find it incredibly frustrating when facts are obscured like this because it gives people the mistaken notion that the winners in our society aren't and that they are in need of a greater share of the wealth that's already being hoarded by the white men who have literally won the lottery by the accident of their births.
It's all performance art: Tim wants us all to think on the notion of 'trickle lateral' economics.
If they live long enough everyone will eventually disappoint you
But wealth is a reflection of morality! Goodness deserves wealth and the wealthy are obviously more good. Therefore of you think some one is good they deserve more wealth up to infinity.
Yeah… I guess my point was just that he did not create an NFT because he's hard up for cash, which seemed to be the first reaction here. I guess I wasn't clear enough yet again.