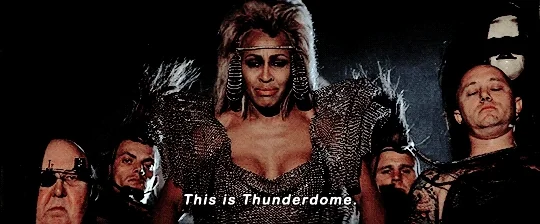 I put this up here recently and it's a beautiful example of Tina inhabiting a jazz ballad perfectly and I love it and can't listen to it too often.
While she may have been the exceptional performer at the centre of the Greatest Rock and Roll song in the history of the world ever , that also features the names of utter fucking thugs and to me this beauty is unsullied.
Blimey.


Rest in Power, Ms. Turner.

This is one of my favorite concerts, AXS TV shows the entire concert occasionally.
I always yell at the TV, no, don't do it, as she runs up and down the lift with no harness or handrails. She's one of the very few people I regret not seeing in concert.
This is one of my favorite Tina Turner performances from "Soul to Soul," a 1971 concert in Ghana. On the record she kicks it off by saying, "It's time to get to work."
Rest easy, Queen.
I really like that (from what I'm seeing) the headlines for tributes to Tina Turner are currently overpowering the news about the Florida governor announcing his presidential run.
Heaven just ain't going to be the same.
A memorable role for sure!
Proud Mary. Two amazing versions
I'd read she was ill. Damn.
RIP you talented, unsinkable, badass powerhouse.
I spun this album up last weekend…that's a standout track.
Tina has a special place in Australians hearts because we all got taught the "nut bush" dance at primary school. I only recently discovered that people outside Australia don't do that. It's a bit like the rock the boat dance in Ireland.