Colorado update:
Yet another one of those Responsible Gun Owners™ who was empowered to translate an in-the-moment negative reaction into permanent consequences for himself and others. Guns absolutely kill people.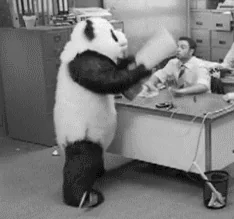 Also, in relation to another shooting in March in roughly the same area:
The nutjobs decry Chicago's number of shootings as being a result of gun control laws, but ignore that the guns are all coming from out of state.
We made it, what, a week since the last one? Or am I forgetting one? Either way, not good…
Can road ragers be included in this thread?
I heard about this and was going to follow up on the BB front page. Couldn't find it so I figure perhaps a Wonderful Things ratio to hold.
Growing up when I saw the flag lowered (US) I knew something had gone badly and would try finding out what happened. I see the thing lowered so much nowadays, that's what I think, "More of the same, I guess…" I'm worried eventually this will become the default status and no one may even notice!
Thank you.
After getting very depressed by the short time between new posts on this thread, his routine lightened my heart a little bit.
I'll see your Miami 7 wounded 1 dead & 6 wounded, and raise you 2 dead & 20 wounded

(*) note this is a separate incident, not a "developing story"
Not a contest. If it is, there are no winners and the loser is our humanity.
just a few from the weekend, in the only county where this is considered normal
They are saying it was 13 hurt now…
But no deaths at least so far? They do not have the shooter in custody as of this story…
I liked it more when this thread was very quiet. But it was not to last, dammit.