I guess that makes it… Semi-sweet.
This is like the end of Real Genius only with fondue instead of popcorn.
All that was missing was a trailer of graham crackers and a trailer of marshmallows.
between the candy factory fires and this, just s'more bad news for the chocolate industry.
The firefighters were wearing these specialized uniforms, designed to protect against melting chocolate.

First of all, this cocoa should never have been purchased on eBay to undergo weaponization to violent police chocolate. (See Indiana shipping hounds in a separate cooled trailer with not a lot of indicators of how A/C is failing or not in Brand New Hot Weather.] Second, I should never have overlooked 'Fire-Resistant Brake Pads' options showing up on traversal of (even 1/5 of) the southwest, it having been right there on the order completion thing. [Back to gifting organized labor products some other way, I guess. I mean, I'm thinking of starting.]
I'm trying to figure out if it burned slowly enough that the smell of melting chocolate overpowered the smell of burnt chocolate, and whether it was actually pleasant to smell (if you were sufficiently far away, that is).
I guess it would have gone up like a chocolate blowtorch. (Which would be an excellent band name.)
That stuff that looks like cooked spaghetti in the pic must be the remains of the trailer coolant system. Makes you wonder if locally made chocolate really could lower greenhouse gas. At least that's my excuse.
Better yet, a three-way collision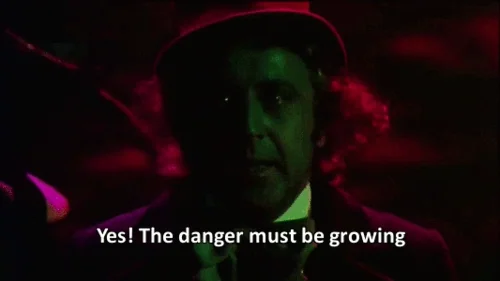 how do you lick chocolate off your boots…
So much for that Melting Pot food truck concept…
This topic was automatically closed after 5 days. New replies are no longer allowed.