Just a case of Nepotistic Affluenza, with a little rest, he'll be fine, but thanks for your concerns and well-wishes everyone.
I bet he was going to stop drinking at a reasonable amount, but people kept calling him "chicken…"
So, any word on whether the random house was within walking distance or whether they skipped DUI charges as a matter of courtesy to a promising young man from a good family?
I really have no issue with nepotism in a general sense – although having "we might buy you a building" money probably didn't hurt getting him into Harvard and Stanford GSB – he's probably not stupid. But even if I were a billionaire, even if I were a billionaire who wanted my son to take over the business, I'd never put my own kid in as CFO – a concern flagged here.
I cannot imagine how plainly nepotistic you have to be to hire your 32 y/o son as a C-level executive of a multi-billion-dollar company.
My friend did this once in college at a big off campus party. He was really, really drunk. So you would need to be really, really drunk for this to happen.
Conveniently, it's no longer necessary to imagine once reality catches up.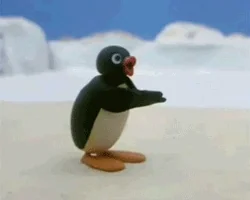 I was so hoping this was going to be about F*cker Carlson.
All those processed food heirs sound the same to me.
Trump let them ignore worker safety.
On the other hand, most of them don't actually do anything. I'd imagine it's pretty easy to just blend in and stick around without having to be accountable for much. That's how most of them got there in the first place.
It seems especially risky for a public company. There are shareholders. The board has a legal duty to the shareholders. If this decision blows up in the company's face, there could be lawsuits. He may be eminently qualified for the job, but there are a lot of people out there qualified to be CFO of Tyson Foods. Why take on unnecessary risk?
Is that a mugshot or a before picture at the barbershop? It looks like they put one of those hair-stylist capes on him for the picture. Is that to hide his clothes so they don't influence anybody trying to identify him?
Tyson's CFO
He's the GTFO now, isn't he?

WHAT GOOD are these "qualifications," I say, if they cannot be PURCHASED by wealthy parents FOR THEIR CHILDREN

This topic was automatically closed after 5 days. New replies are no longer allowed.