I have a theory as to how Ham is able to escape.
Is cathat one word or two?
The website I found that on claimed the dog was putting on his Thinking Cat.

Someone on tumblr had reblogged this and said,
He attac but then he snac
I know which book he's reading them, and my kids loved it too!
Wait, did you see this one just below?
(Could not figure out how to embed the actual video, but if you click on the link you'll go straight to it)
Oh, yes, I saw that today
jaubaius' blog is one of tumblr's finest. It would be well worth joining that hellsite simply to follow jaubaius and AmperVadász
, who sports the tagline "Only fun from Hungary." Both blogs have a wide range of posts, from "Awww!" to "WTAF?!" to spray-your-drink-on-your-screen laughter. V happy indeed to see other Happy Mutants posting their stuff here!
tumblr's a hellsite for many reasons, among them the seemingly random ability to copy videos' links. The ones on my dashboard (shows posts/likes from those U follow), likes, & log pages include 'copy video link' in the r-click menu. Random blogs also allow it; mine is not among them, not even when I'm the one r-clicking.
If you can copy a tumblr vid link, just paste the link into a reply box here - no need to use the link button - and voilà!
someo1ne
capybara taking a hot bath during winter in Itō, Japan
ETA: I hafta separately copy & paste the sources - just plain C&P usually posts it here as a link w/o faffing about w/copying and pasting the username and address - and good smartarse remarks.
ETA this, too, also: tumblr randomly includes "open video in new tab" in r-click menus; the addy can then be copied from that tab.
I'll try that next time, because I tried several different versions of cutting & pasting the link and none of them gave me a one-box here.
The tail! The paws! The wicked black claws!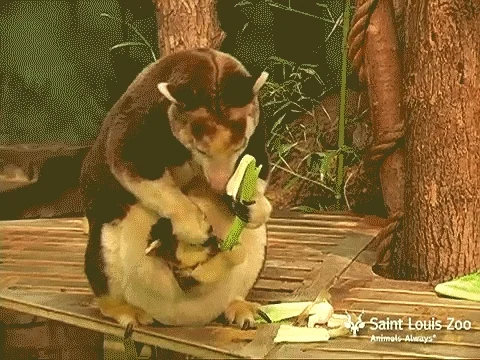 Watch out Mama, you'll put an eye out!