The one time it's perfectly acceptable for the cops to go in guns blazing, they refuse. It's so much worse when you realize that 376 cops where there that day.
As is often the case in America, you can get a good idea of a person's politics by asking them whose job is more deserving of funding and preservation: a cop's or a teacher's.
376? That's around 1 cop for every mass shooting in the US, so far, this year. You'd have thought the cops would have got better at responding by now.
They have – not one of them so much as got his hair mussed.
It took a while, but they finally found a Latina to blame.
Gutierrez was aware of security problems prior to a shooter accessing the school — … — but she had not had the problems fixed.
Shall we speculate about what these problems were? Too many doors?
Or whether she had access to the funds that would enable her to fix these 'problems' ? Hint - almost certainly not. And if she was aware, weren't the school governers or whatever authority is responsible for the school also aware? Did she keep it a secret?
Scapegoat, indeed!
Frankly, even the police response is a scapegoat here. Even if they had rushed in immediately and taken out the gunman, this would still be a horrible tragedy. There might have been a few less deaths, but it would still likely be double digits.
Anything to avoid dealing with the actual problem, which is the guns.
Jesus, it's Benghazi all over again except what happened in Uvalde is objectively worse.
At least there is a little solace in that she is still being paid her salary while suspended, but still…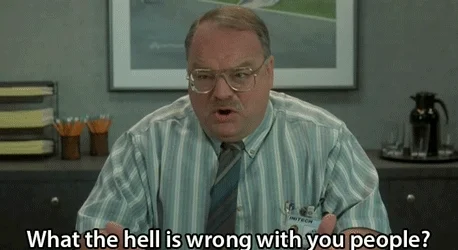 I'm having a hard time feeling upset about this. Yes, the cops demonstrated themselves to be abject cowards and complete incompetents. Still, the shooter wouldn't even have gotten into the school if the door had been locked. The principal is responsible for school security procedures, and if she knew they weren't being followed and didn't do anything about it, then she _should_lose her job.
Her guilt doesn't absolve others, though. If this is used as an excuse to let the cops off the hook, then I will be outraged. I don't see that from this, though. Similarly, the school board should probably also go.
A Uvalde room112 child-survivor told CBS news that LEOs called out "yell if you need help." Another student yelled, and the killer crossed the classroom/s and shot the child.
This audio may be on LEO body cams.
The surviving teacher & a student corroborate.
IS THIS WHAT Tx DPS and Uvalde PD IS STILL HIDING?
No "report" has addressed this incident, yet it has been on and in the news since the first day. This is what we get when cops investigate cops.
The shooter wouldn't have been able to go on as thorough a killing spree if he'd had limited access to firearms.
Not one LEO has resigned from Uvalde PD, CISD cops, Univ police, no constable, deputy, Abbott's private army the DPS, TX Rangers, no DEA, US Marshal, Border Patrol, DHS officer, not even the Game Warden, who yes, was there.
The godda*n Gamer Warden, all standing around. That is the ones who weren't pushing parents around and aiming tasers at them.
Question: if these LEOs were preventing parents from trying to stop an ONGOING mass murder, are they accessories to murder? I'd like to see that trial with a jury of their local peers from the town convened.
376 LEOs. None have resigned.
None fired nor charged.
Buffer that thought then-
Watch the video again
In their defense, they're really much better when too many children crowd a neighborhood pool party. They're all over that shit.
Or we could do something about the actual problem (guns) and let teachers and principals go back to focusing on educating children, not acting as security guards/reverse-prison wardens. I mean, for fuck's sake, that school district had its own goddamn police department, but it's still the principal's responsibility? Fuck that.
That's not how schools work, man. People have to be able to enter and exit schools all the time. It's not a solution even temporarily, to turn schools into prisons.
This is ALL on the cops. They sat their and HEARD children being killed and did nothing for an hour. No one else other than the shooter is to blame. THEY did this.
So you're assuming that the person who murdered children in cold blood would have been hesitant to, say, break a piece of glass on a door or window to gain entry?
Turning schools into impregnable fortresses is not the answer here.
I'm no expert on police tactics, but it does seem to me that if the chief of the 5-person school "police force" is suddenly in charge of a group of 370 heavily-armed people from state, federal and local police forces, with no pre-established command or management structure, he's probably going to fail.
But apparently the default response in these situations is to go in with what you have as soon as you can. And he could've done that. But he didn't.