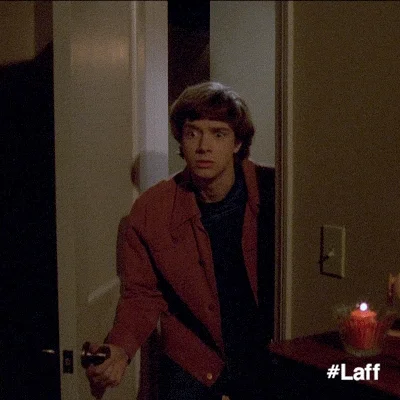 Ah, the vintage stuff no doubt.
Sooo, maybe I shouldn't feel too bad when I find that cucumber in the back I forgot about…
Hopefully a forgotten practical joke.
"Hey, let's label this vial of pig mucous 'smallpox' and watch Eddie flip out when he opens the freezer!"
Just saw this in No Time to Die, so it's timely!
(waiting for someone who works in an infectious disease lab to school me: "no no NO, we just don't do that kind of thing! Seriously, what are you thinking??!")
LOL, no way it is real; gimme that vial and hold my beer!
Now I'm wondering what happened with the guy who came down with a case of yogurt?
I had a student job in the biology department in college, one of my occasional jobs was cleaning out labs of retiring or long retired professors. a freezer packed so full of radioactive rat carcasses it was a miracle it shut? Check! A bottle of picric acid with alarming crystals on the top? Check! (bomb squad was called). a 500 jar collection of human bowel sections? Check!
I see it as totally a possibility that someone got samples at some point and put them in a freezer and forgot about them.
And yet the lab leak hypothesis for Covid origin is considered anti-chinese propaganda/conspiracy.
I would say that judging by the demonstrated total incompetence of the entire human race in dealing with dangerous things like guns, germs, and nukes, that lab leaks are the most likely cause of the pandemic. And that it was more or less random that this particular virus escaped from China instead of another one from USA or Russia.
While I appreciate the evidence you've brought to bear on that subject……
I just noticed that one of the most virulent conspiracy mongers is claiming that this latest incident is proof that the Deep State is preparing a smallpox release to cover up "vaccine deaths" and cancel the 2022 elections. The author is terrible person, a fascist, and an absolute loon, and idle speculation aboutt "lab leaks" just feeds the paranoia of assholes like him.
Or, "Someone kept stealing my lunch, so one day I decided I was just going to label it 'smallpox' and it was finally left alone!"
(Wouldn't it be convenient if somewhere in the game of telephone, someone neglected to mention that it wasn't so much a "vial" as it was a Tupperware container?)
This the kinda shit that does not increase my confidence in my species.
(Comic Book Guy)Stupidest. Timeline. EvEr.(/Comic Book Guy)
As someone who has worked in the sciences in older buildings, I'm sure it's real.
Shit I done seen:
FBI/ATF/DEA pull up to the chemistry building because back in the day they used cocaine as a resolving compound in organic synthesis.
Bomb squad from the CapitolCity getting the many (like 20) bottles of expired ethers and other organics
A lab I refused to go into because I saw their lab technique, and they were working with radioactive isotopes AND intercalating dyes like it was food coloring.
People working with HeLa cells without gloves.
An undergrad wipe up a spill pyrophoric dimethyl cadmium in a glove box using paper towels, take them out of the glove box, and toss them into the regular trash can… which (surprise!) caught fire.
Just last WEEK I found an organometalic, fatal on inhalation, in the regular old fume hood.
Of course, hundreds of thousands of dollars of instrumentation that was furry with dust.
I figured there HAD to be some somewhere that somebody forgot.
Currently in the back of the freezer in my lab there is one of the deadliest toxins there is. It is a strictly regulated substance and every µg is supposed to be documented and tracked. If I left it there when I leave the job without disposing of it or explicitly reminding some one it is there, I don't think anyone would know until cleaning the freezer out whenever it stops working. The lab safety people long since forgot about it. I can easily believe this story is real
should have been marked COWpox
Oh thank Christ. This is something I'd lose sleep over.